In the second KLIK CHAT episode, we talk about different Amazon sellers events – virtual summits and live conferences. Together with Paulina, Augustas, Kristina, and Tobias, we share our experiences from attendees and organizers perspective and give advice on how to make the best out of attending live events.

Our guests Paulina Masson, the founder of Shopkeeper and Amazon seller, Tobias Fischer, the founder of Sermondo, Kristina Mertens, the business development manager at Sermondo, and Augustas Kligys, the founder of Orange Klik.
Difference between online and offline events
In the past few years, Augustas has created 6 virtual summits and attracted thousands of listeners online to watch almost 150 videos with Amazon experts. This year he has started organizing live conferences: European Seller Conference, Seller Fest, and PPC Congress.
Since Augustas has a lot of experience in both kinds of events, he tells those live events are much more powerful in energy, people are more excited when they can connect with others in person. The chance to personally network with people can benefit you more than joining online events, where you just receive information without feeling a part of a community.
In terms of motivation and energy, Tobias thinks that being a part of a community makes you feel you are doing something valuable and motivates to do it even better. He thinks getting motivated is as important as learning new things.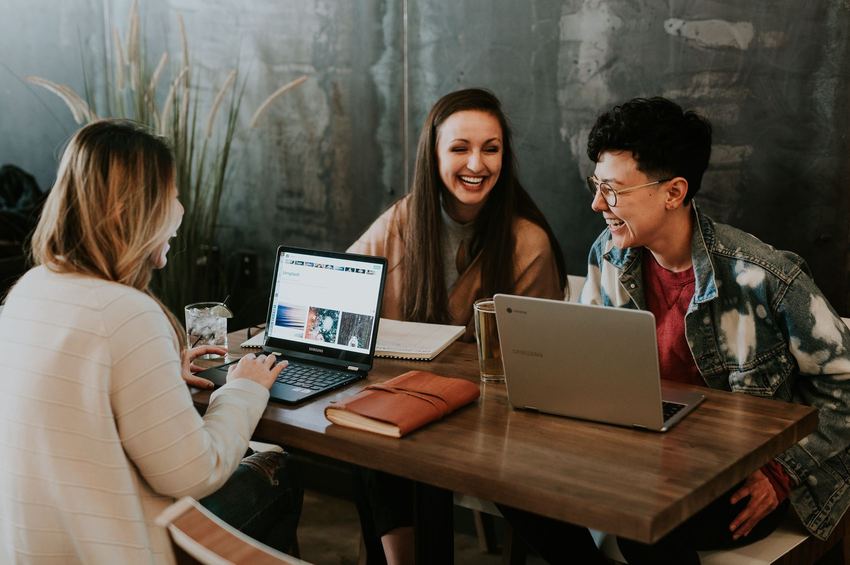 Paulina believes that attending live events makes you feel more responsible for your surroundings. Usually, when you are attending a virtual summit, you are sitting all by yourself at home where you have lots of distractions around. Contrary, being in a live event makes you feel more responsible to take as much value as possible and reach out to other people, meaning, you are forced to learn. Being surrounded by people who are willing to learn naturally makes you try harder and focus more.
Kristina highlights the importance of connecting with other businesses and establish real partnerships, especially when you are expanding your own. This is what virtual summits are lacking – connecting with your potential business partners on a personal level.

Is it worth the investment?
The ticket price, accommodation and flight expenses can sometimes empty your wallet. Is it worth investing in live conferences when virtual summits are much cheaper?
Tobias says it might be a huge investment if you still don't generate any revenue yet. However, he personally meets people who keep attending different events even though they haven't started selling on Amazon. It's a completely different situation when your business is already making a profit and can pay for the event. It strongly depends on which stage your business is at right now.
But if you are just a beginner and considering to go all-in, you are not wrong. There are people who are willing to invest lots of money in the beginning stages so they can find out how to start a business properly. After a while, it eventually pays off. Augustas shares a story of two women who bought VIP tickets to one of his events and couldn't be happier of how much value they received by having a chance to talk to advanced Amazon sellers. The thing is – you can receive a lot of valuable information from professionals without feeling committed to giving something in exchange.
Think about the financial and emotional value you'll get
Paulina believes meeting people in different events can not only solve a problem that you are dealing with at the moment but benefit you financially as well. You can ask for personal advice, have a short 10-minutes mastermind on how to solve your business issues and get tips from the presentations on which strategies work the best. You can never know how much value it can bring to your business.
Speaking of the emotional factor, sometimes you can feel misunderstood among your family or friends, but being surrounded by people who have the same goals and businesses as you makes you feel a part of a community. This is the feeling that you can't simply put a price tag on.

Be prepared to make connections
Attending the event is not only buying a ticket and going to the venue. If you want to take as much as possible, you need to be proactive and approach people first. Kristina and Tobias both agree on that and suggest to bring someone together if you are a more introvert person. If you don't have such a person, find another person in the event and team up so you can feel more comfortable!
Paulina adds that if you are feeling alone, don't be too shy and join the group of people that are sharing conversation. You don't even have to say anything, just stand there and you'll see how well it works out.
Tips on how to make the best out of attending events:
find a person to whom you can relate and bring him/her together with you.
connect with other sellers, especially with those who are more advanced.
do not hesitate to attend live events. You'll get much more value from meeting other people in person.
pick one person and connect with him/her. When this person starts talking with another one, go and introduce yourself since you already know one of them. Broaden your network by doing so.
always take notes. It helps you to memorize new information better.
be proactive and initiate conversations.
don't be afraid to share your story with others. Honest conversations are the ones that keep you connected with people.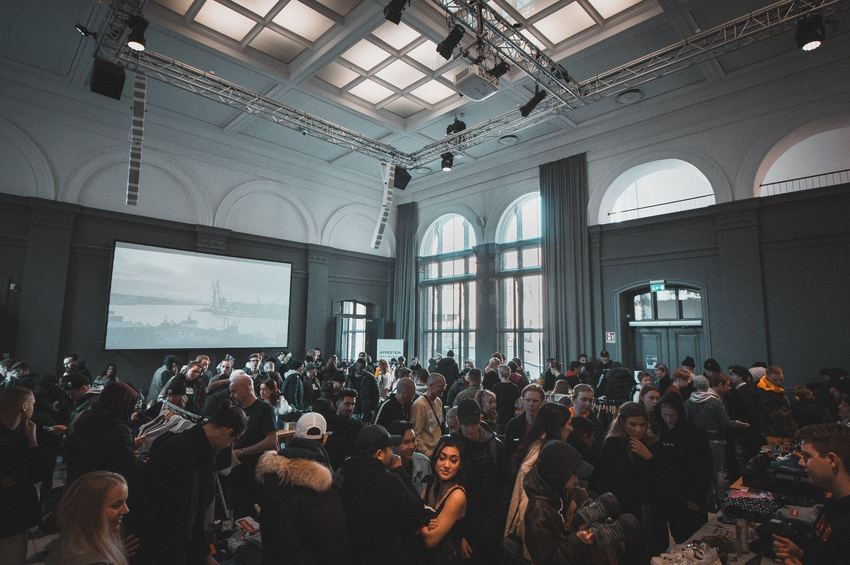 Find Paulina on LinkedIn. And be sure to visit Shopkeeper's website for more! You can also take a look at the DEMO of Shopkeeper on our website here.
To reach Tobias and Kristina to find out more about Sermondo, email at kristina@sermondo.com, or use a contact form you can find on https://sermondo.com/

Klik Chat series #2
This is the #2 episode of the Klik Chat series where together with our guests we discuss trendy topics, reveal lots of tips and tricks, and share effective personal strategies on how to grow your online business.