Are you interested in non-Chinese product sourcing alternatives? Today Sophie Howard will discuss product sourcing alternatives for your Amazon FBA business and new opportunities for non-Chinese products.

Sophie's coaching helps other individuals and businesses find and sell more physical products online. As an NLP qualified coach, Sophie is able to work with people from all backgrounds and levels of ambition to see results and build skills and confidence as e-commerce entrepreneurs. She loves to help build smart, passive businesses that can scale and have a 7-figure residual asset value as well as the cash flow they generate. Sophie founded Product University (an e-commerce community of learning) and the Amazon Navigator (flagship Amazon training course) as well as offering 1:1 coaching.

Join the next Product Sourcing Trip with Sophie Howard: http://productsourcingtrips.com/ (mention ORANGE KLIK for additional love)
The list of topics covered in the blog post:
02:05 Sophie's story of selling and sourcing on Amazon
11:09 Reasons to research products in trade shows
12:58 Biggest issues with sourcing from China
17:34 Importance of finding a good supplier
19:26 Amazon's taking over Chinese suppliers
24:00 10 reasons why sourcing in Vietnam and India is great
29:45 Things to be aware of in India
36:10 Things to be aware of in Vietnam
38:24 What products should you go to India for
41:22 What products should you go to Vietnam for
42:07 Ways to source from India and Vietnam
47:51 Talking to suppliers – list of questions
50:55 Biggest benefits of trade shows
54:30 What do you get from attending Products Sourcing Trip?
01:03:31 Next Product Sourcing Trip
01:08:32 How to find and select trade shows to go to?
01:10:30 Criteria on how to research for products
01:13:54 Do you need any tools to research for products?
01:15:34 Is shipping from Vietnam fast?
01:18:03 How much does it cost to participate in India trip?

Sophie started selling on Amazon about five years ago. Her business reached its business peak without any launches or giveaways, all her reviews were organic and just because she had a business background, a lot of Amazon business marketing didn't make sense at all. So according to her, the main key to succeed in Amazon has always been and still is finding quality products that nobody else is selling. Then you don't have to compete with others through pay-per-click or do huge giveaways.
At that time, everybody else was looking for products in China while Sophie kept her focus on Nepal, Vietnam, India and her current bestseller product in the US market is from Australia. She also has products from New Zealand, South America.
Reasons to avoid sourcing from China
The whole thing with what's changing in China has been interesting recently. Aside from all the politics, what's happening with businesses is enormous additional costs of goods, the labor costs are a lot higher than in other neighboring countries like Vietnam. Getting products out of India is a bit slower but you have a better quality unique product that is going to stand out from other Amazon products.
Right now the situation with sourcing from China is changing rapidly due to tariffs change and Chinese sellers are really dominating the biggest categories of products. This is one of the reasons why Amazon sellers should consider other product sourcing options to keep their business growing.
Another reason – the culture of copying in China. When you find an attractive brand on Amazon which is also doing really well, you can find a factory in China that can make something similar for you. It makes things a lot easier but at the same time, it's also very easy for others to come and copy everything. Even more, there are tools available which allow people to find out which factory are you sourcing from and what price you pay for your product so it's a real threat to your business. In that case, you have a limited period of time to make money on a product.
Sophie says the huge part of her success is her products being too hard to copycat. She's never been copied or hijacked, nobody's ever got products from her suppliers and she always keeps herself low-key so people usually are not interested in copying her products.
Another thing – Chinese suppliers are usually selling by themselves now and Amazon has been teaching them how to sell directly without private label sellers. It's obvious that Amazon wants the best price, quality, and range of products. That's why now they decided to sell basic stuff through Amazon Basics category which they get directly from Chinese suppliers. Even more, Amazon organizes huge low-price conferences in China where people can learn about advanced blackhat strategies.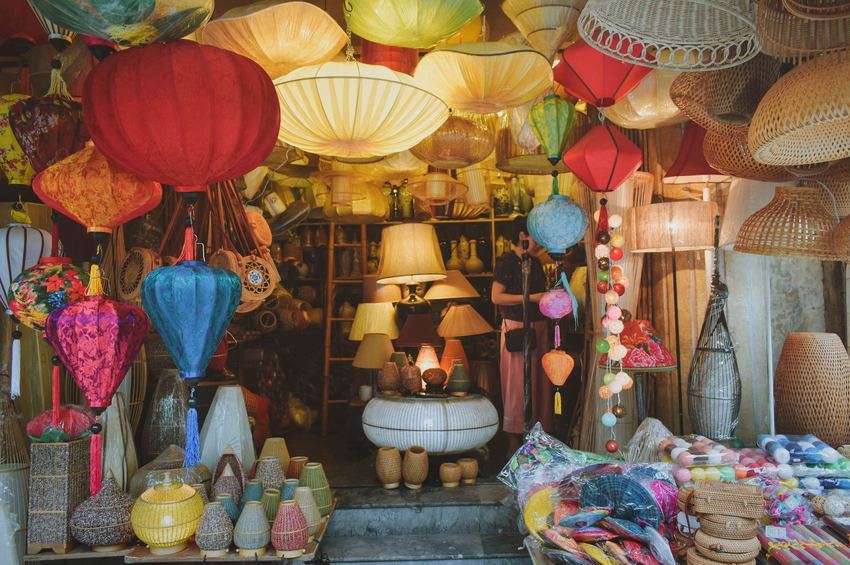 Sourcing online vs. sourcing in trade shows
When you are looking for a product online, the only thing you see is a screen full of search results. Doing so, you can filter your search based on your preferences using great tools such as Helium 10. However, most of the sellers are doing exactly the same.
If you have a product idea and start running your numbers on it and doing all kinds of research, your search options become very narrow since you have a specific product on your mind, whereas walking around a trade show opens lots of new opportunities. This is a place where you get familiar with products you've never thought existed before or were suitable for Amazon.
Buying products is highly based on visual appearance. The only thing it takes for a customer to click on your product is how good it looks on the search results page. The same thing applies when you are walking in a trade show where there are lots of colorful and sparkly things so you know if something jumps out at you, it will be really good at jumping off an Amazon page as well. Always look for eye-catching things in certain shape and size.
Attending trade shows in India or Vietnam gives you a rich experience, an opportunity to explore thousands of products and networking. Sophie says that having a good connection with your supplier in India, for example, might bring many exciting adventures.
Benefits of trade shows:
Not many Amazon sellers
Super efficient. You can see all products, negotiate price, take photos, compare the quality, order size, etc. all in one place. In one week, you can have a whole year worth of products lined up.
Confident with supplier, product and pricing. You create a more trustworthy connection when meeting your supplier in person.
Fill the product pipeline for a year
Fun
Networking
Life experience
However, you need to be properly prepared to attend a trade show since it can be too overwhelming. Sophie's program Products Sourcing Trips provides you with coaching before and during a trade show. There are couches who help students navigate the place, get product feedback and etc. Besides giving all needed information about suppliers and products, the program includes free-time group activities to recharge.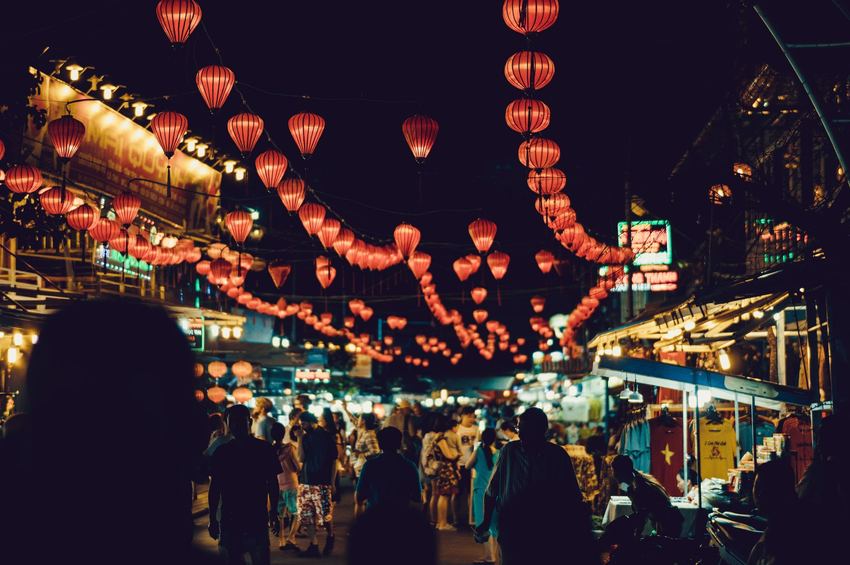 10 reasons why sourcing in Vietnam and India is great
Vietnam has low labor costs but offers high skilled craftsmanship, for example, clothing and leatherwork. Vietnam is also known for well-done manufacturing of popular brands, such as Apple and North Face, so it tells a lot about quality. This country is also the sixth biggest coffee exporters in the world. In India, people talk excellent English so it's very easy to do business there.
Both of these countries are experienced in exporting. For example, the trade show that Sophie is going to is organized by the Export Promotion Council of India, so they hand-pick the best suppliers and products that you've got a track record exporting.
Sophie thinks that giving yourself time to enjoy places you are going to is as important as doing business. Both Vietnam and India are beautiful places to visit.
So all in all, here is the list of 10 reasons why sourcing from India and Vietnam might be a great option:
High-quality products – brass, silk, wood, leather (India), textiles, clothing, footwear (Vietnam)
No extra tariffs
Experienced exporters and traders keen to do business
Low cost of labor
Low competition
Unique designs
Exotic background
Great places to visit
Good English in India, may require a little help in Vietnam
Growing industries
Products you should definitely look for in India: Textiles, wood, leather, brass, copper, iron, sandalwood, herbs, tea, spices, furniture, home decor, art.
Products you should go to Vietnam for: Textiles, wood, leather, metals, electronics, giftware, furniture, home decor, art, some foods.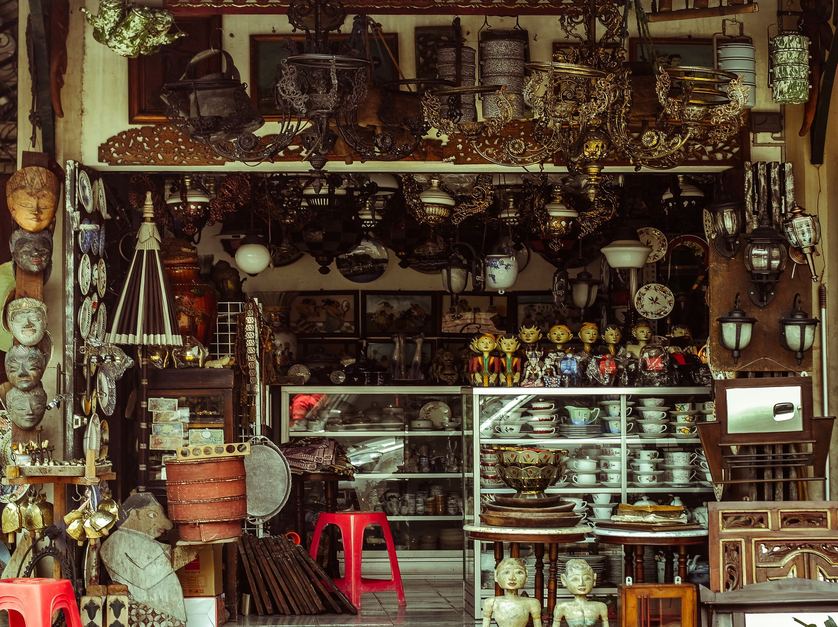 Things to be aware of sourcing from India
Even though it sounds like a great opportunity, it's not so easy to start sourcing from India. There are a few challenges that one should be aware of:
Variability of handmade products. If you're getting handmade products, you need to check that the quality is good and there are possibilities of scaling up.
Time frames and quality control. Getting products from India is a bit slower process comparing to China.
Negotiating. Negotiating style in India is very different. It's not all about the dollar value of the cost of goods but more about being open and soft in your negotiating approach.
Women in business. People are not used to women in business, so don't be surprised if someone refuses to shake your hand.
Misunderstandings. "Yes" can mean both negative and positive, Indian people don't usually say "no", so when making an agreement, make sure you have it written down.
Compliance for exports. You might want to make an agreement with an experienced supplier who's done all the fumigation and export paperwork.
Things to be aware in Vietnam
Vietnam is similar to India when it comes to facing cultural or other challenges. Some of these are:
Negotiating
Shipping requirements
Language barriers. Fewer people speak English.
History, politics, how business works.
Variability of handmade products
Time frames and quality control
Tariffs on luxury goods
Ways to source in India and Vietnam
None of the Indian suppliers have brochures nor a website and they don't let you take a photograph of a product. They are very protective of their designed products meaning if you get such a supplier, there is a small chance for another Amazon seller to find the same one. There are some sources that can help you with that:
IndiaMart website
Lifestyle Vietnam trade show
Global Sources
EPCH event, Alibaba
Google, Sourcing agents
In the Amazon world, people always discount how important suppliers are. Actually, a good supplier is a secret weapon in your business: They know about what is going o in the market, have new product ideas, go to trade shows and see everyone else's products. Sophie says her suppliers were the biggest source of most of her new products over the last few years.
So you can either continue to work with a good supplier or pay attention to what else people buy that is similar to your product.
What questions you should ask your supplier
It's always a good idea to start a conversation with some basic manners and showing genuine interest and respect rather than start negotiating on the lowest price. Of course, there are some questions that Sophie recommends to keep in mind:
MOQ, price, lead time. It's even better to have a test order so you are sure everything's in order.
Compliance
Exclusive supply agreements
Quality control
Shipping
Packaging
Variations, mix and match
Factory visit. Ask if you can visit their factory.
Photos, samples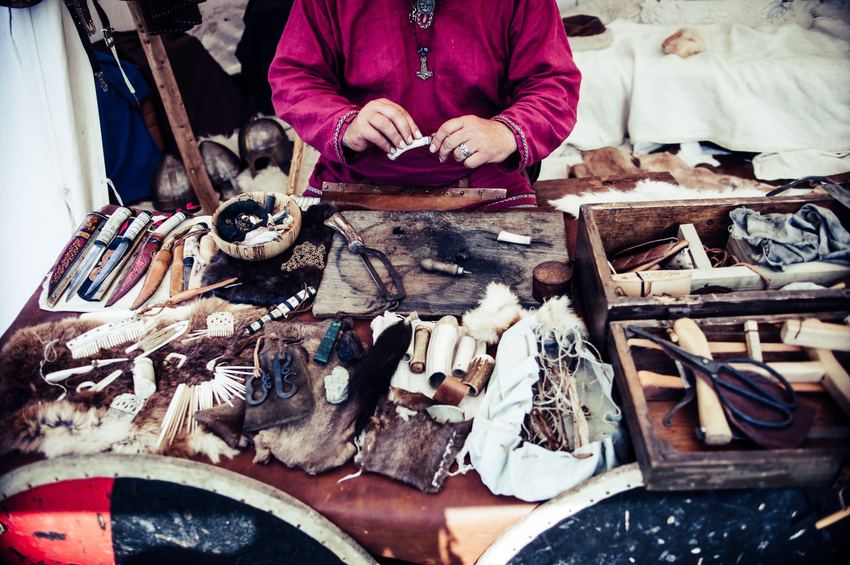 Join Sophie's sourcing trips to India and Vietnam by contacting christine@aspiringentrepreneurs.com (mention ORANGE KLIK for additional love 🙂 or visit http://productsourcingtrips.com/
About Sophie Howard
Sophie Howard is based in New Zealand and runs several 6 and 7-figure Amazon businesses in the US, UK, and Europe. Sophie sold one US Amazon account in mid-2016 for over 7-figures USD. She developed the Minimum Viable Brand for physical products to be sold online at premium prices and scale fast. She loves sourcing products from around the world, usually in places where no one else is looking.