Rebaid is an inventory monetization marketplace that helps e-commerce merchants accelerate sales by facilitating rebate-based product launches. They provide sellers with opportunities to liquidate excess or obsolete inventory. The liquidation program offers an attractive alternative to removal or disposal orders for FBA sellers. Rebaid serves a wide range of brands from startup 3P Amazon sellers to publicly traded companies.
In this blog post, we review an Amazon FBA rebates platform Rebaid that helps e-commerce merchants accelerate sales by facilitating rebate-based product launches. We explain what is Rebaid, show how to launch your first rebate campaign as well as other useful features that the tool has to offer (shopper messaging, launch stimulator). At the end of this blog post, you will find a special offer to start using Rebaid for free.
What is Rebaid and how does it help Amazon sellers?
Rebaid helps facilitate product launches on Amazon, Walmart, eBay, Etsy as well as independent websites to generate better sales velocity for products. When your product is not yet found by organic search, Rebaid drives external traffic to your product listing and boosts ranking as a result.
The platform is suitable for most e-commerce sellers and agencies. In regards to marketplaces, it covers Amazon US and the UK marketplace is still in progress.
No coupons found.
Rebaid review
Once you visit Rebaid.com, you will instantly see many ongoing promotions of different products. Usually, products with bigger rebates perform slightly better, however, every product on the platform generate lots of sales. It works for any type of product.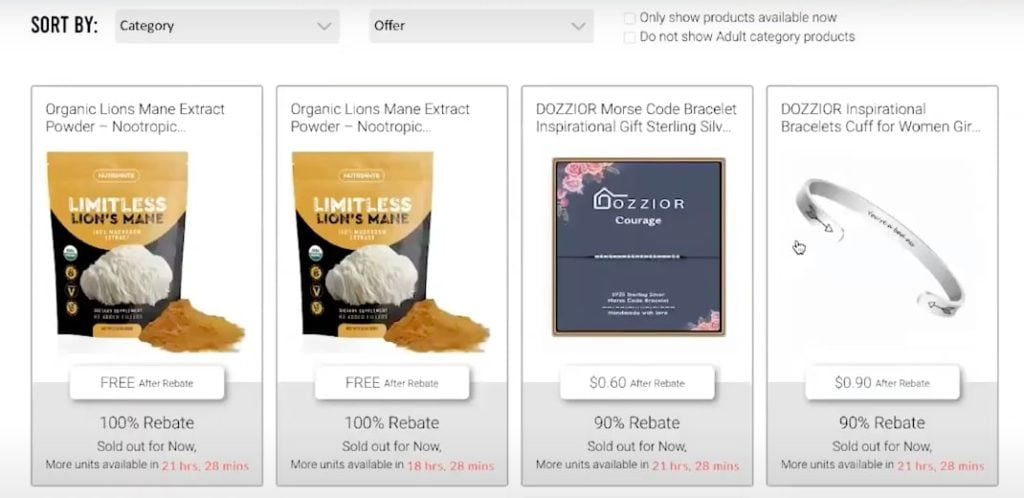 This is what shoppers see once they click to view more details on a product: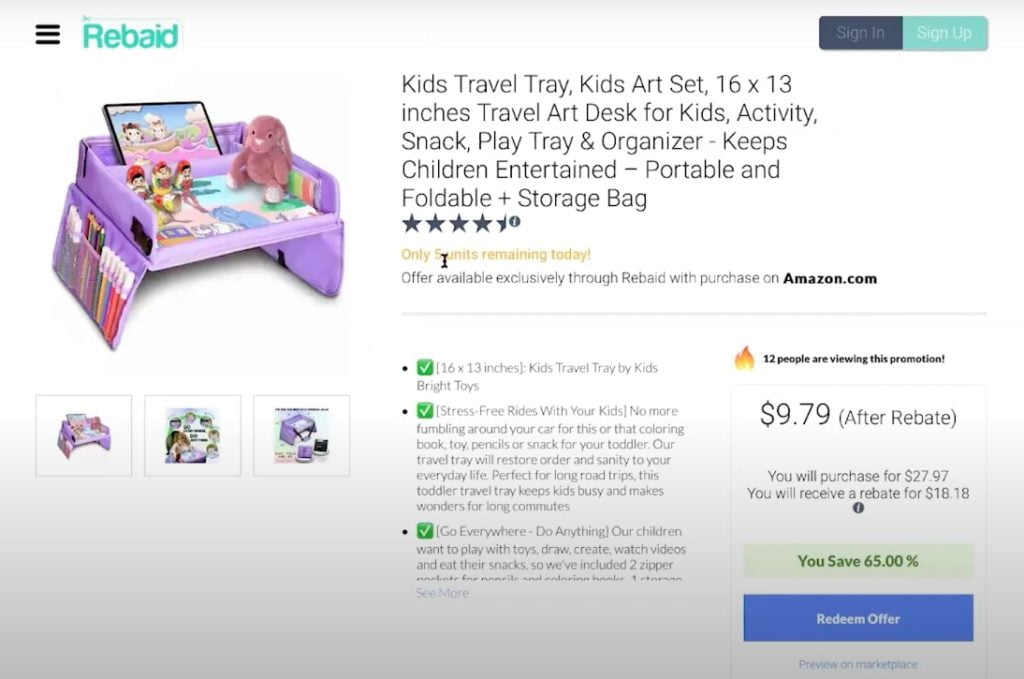 On the right side, you see what is the rebate for this specific product. Below it, it shows that price you are going to pay now when buying a product and what rebate you are going to get back.
Dashboard
When you enter the dashboard, at the bottom you see how many active campaigns you have running at the moment as well as how much are paused, ended, or drafted. Just below it, there's a table with a quick overview of each campaign – rebate percentage, units per day, units redeemed, and so on.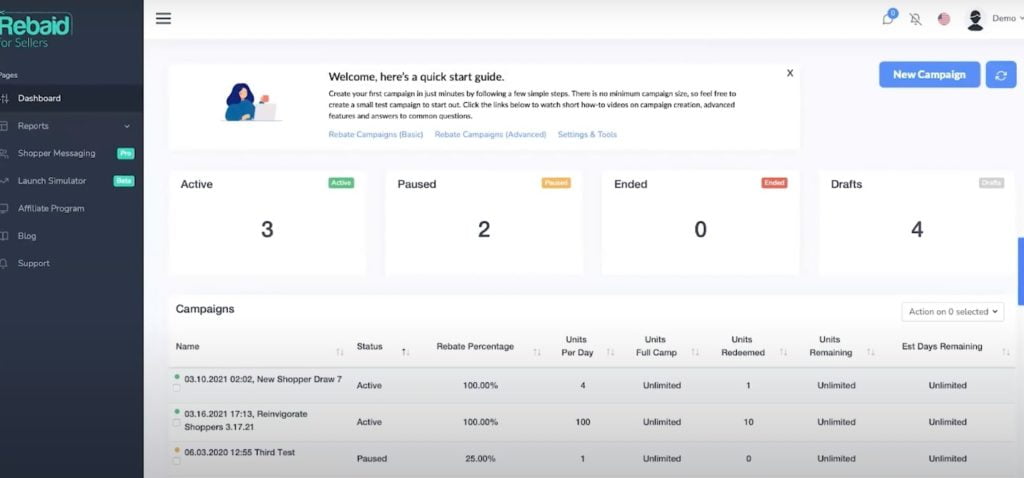 Scrolling down you get more information on how much daily redemptions you've had over the last 14 days.
Creating new rebate campaign
Creating a new rebate campaign inside Rebaid is very easy. First of all, you need to upload product images – usually, sellers copy all photos and product information from their Amazon listings. To do so, you can simply put your ASIN and the tools does everything for you.
For a Campaign name, you can write anything you'd like to. This is an internal information visible only to you so you would want to write a name that helps you to identify each of your campaign easily.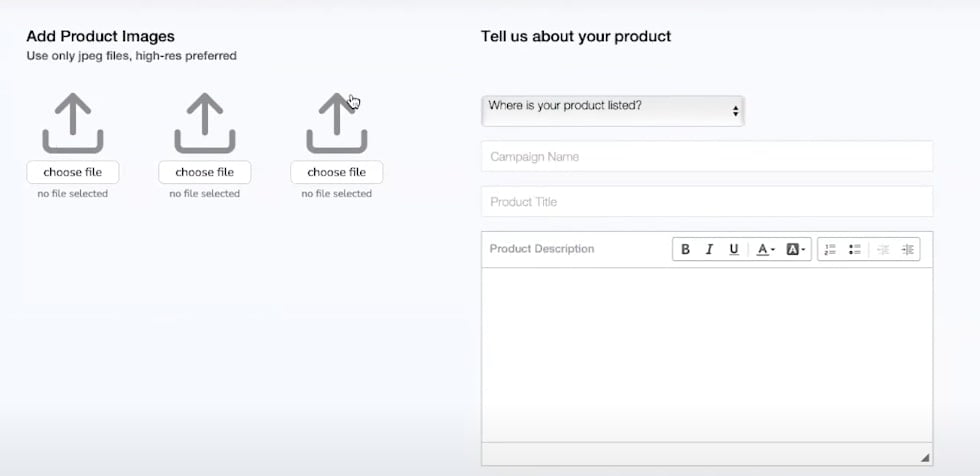 For every other field, just copy-paste the information from your Amazon product listing – description, title, category. A more important step is selecting whether you want to provide a direct URL or Search, Find, Buy instructions for your product.
Direct URL is literally a direct URL to your listing. A lot of sellers use Pixelfy or URL Genius for it.
Search, Find, Buy instructions is similar in concept to ManyChat. When choosing this option, you can enter up to 3 keyword phrases.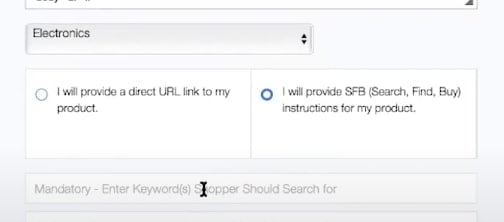 For the next step, you need to fill in the rebate information – a standard price of your product, rebate and what is the maximum daily limit for this product. To end the campaign, you can either choose to pause it yourself or provide a number of maximum units you want to reach.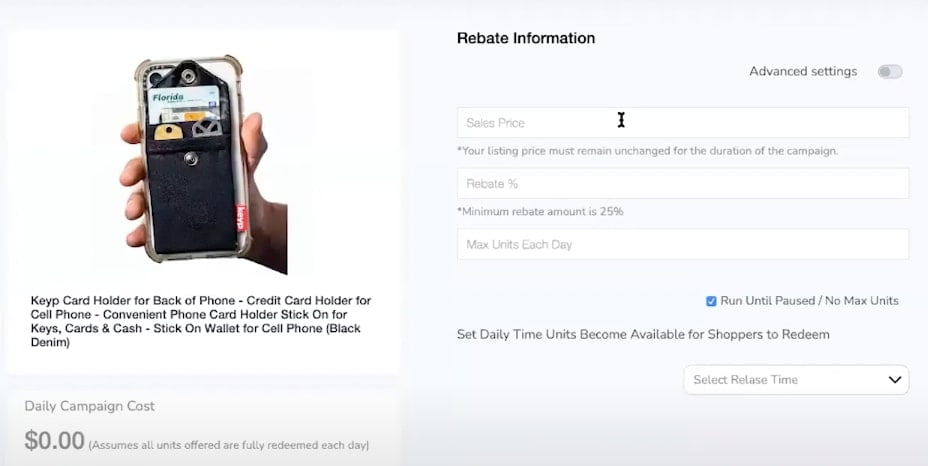 Finally, set the time when this rebate becomes available for shoppers, and select campaign visibility preferences – it can be either public, private or secret:
Public – all website visitors can view your campaign.
Private – only registered shoppers when logged in can view it. You would want to choose it if you don't want your competitors to see your product or promotions.
Secret – only invited shoppers can view your campaign. In this case, you get a unique URL that would not be visible publicly and send it only to certain shoppers.
In the final step, you are given the summary of your campaign. To be clear, daily campaign cost is the amount of money to cover your daily rebates.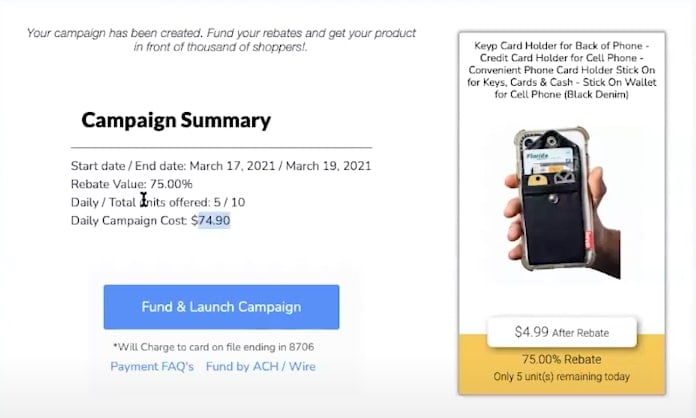 Influencer campaigns
Withing Rebaid, you can also create influencer campaigns which actually means you can find an influencer to promote your product on Amazon Live.
To define your campaign, you only need to select what category describes your product the best and give it a goal (it can be either for advertising a deal, launching a product, building or expanding your customer base). Then the tool will automatically select the most relevant influencers for your product.
When you have an Amazon influencer creating an Amazon live product video, it also goes on your product listing. In this case, you're not only getting a promotion of your product during the live stream but also a video for your product page.
When it comes to price, the range varies according to what each influencer has to offer, but it can be from $500 up to $5000 or even more.
Here's a step-by-step tutorial on how to create Amazon influencer campaigns inside Rebaid:
Shopper messaging
Using this feature, sellers can send follow-up messages to their shoppers and they will receive it as a text message on their mobile phones. This way it increases the open rate drastically.
For this, there are a couple templates to choose from – a single message, meaning the automated message will be sent to every person who redeemed any of your campaigns, or a unique message that will be send to specific shopper based on a campaign.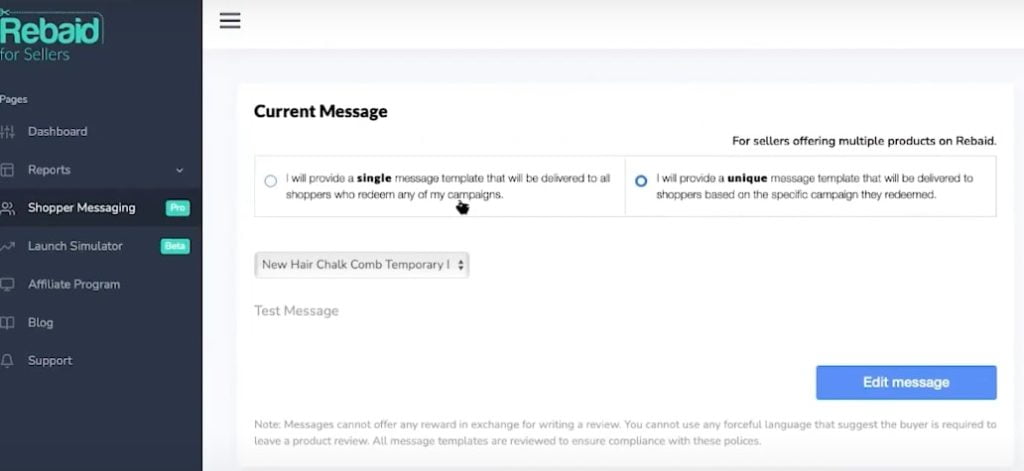 This message will be sent together with a payment notification and information on delivery. However, it's not recommended to ask a product review on this message.
Launch stimulator
Launch stimulator shows the current position (ranking) of a product. For this, you need to enter a product ASIN and target keyword phrase. It takes a couple of minutes to load the data.

Once the data is loaded, you will see the current ranking and current page of your product. Also, another feature that will be available soon for the launch stimulator will allow sellers to enter the number of orders that they expect to generate through the rebate promotion. The tool then predicts what's the possible outcome of this specific rebate so you know what results to expect.
Pricing
The current price of using Rebaid is $2.95 USD per redemption. However, it covers only basic redemption features. For more advanced ones, such as messaging and SFB instructions, you would need to use Rebaid for $79 USD per month.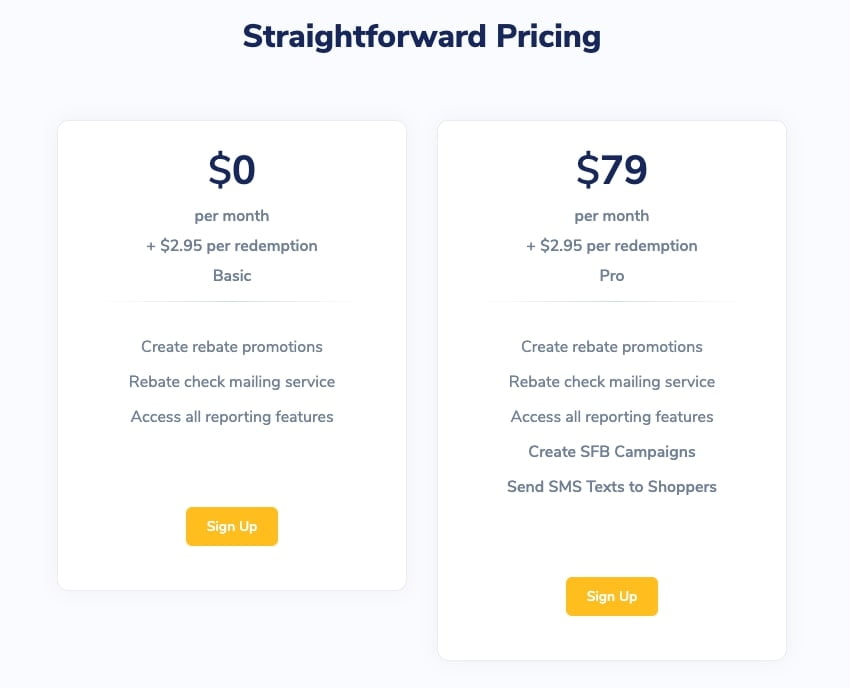 Upcoming features
The upcoming features include a discount-based program where sellers could upload their products on Rebaid with a discount coupon code and offer a tier discount who redeem more units of their product. Another feature – inventory liquidation – will help sellers to liquidate inventory excess to cash. It's beneficial especially for FBA sellers as they can quickly sell their inventory with a huge discount instead of disposing or returning it.
If you want to start using Rebaid, create your first rebate campaign for free and get 1-month access to Pro-Level features of Rebaid. Claim through this affiliate link.