This year the White Label World Expo in London attracted thousands of attendees and plenty exhibitors with different yet unique products to offer. Making new connections and finding new business suppliers were the main goals of the overall event. And, talking from our own experience, these goals were successfully achieved!
The White Label World Expo is the largest and most innovative show in the UK dedicated to the white and private label goods suppliers and professional online sellers.
A place to visit for Amazon sellers
Besides exploring many new and trendy products available in the market, this expo offered much more than it: there were a lot of presentations going around most of the time, where outstanding experts were giving away valuable tips on how to sell online. Some of these were well-known Amazon industry experts, such as Danny McMillan from Seller Sessions Live or Franz Jordan from Sellics.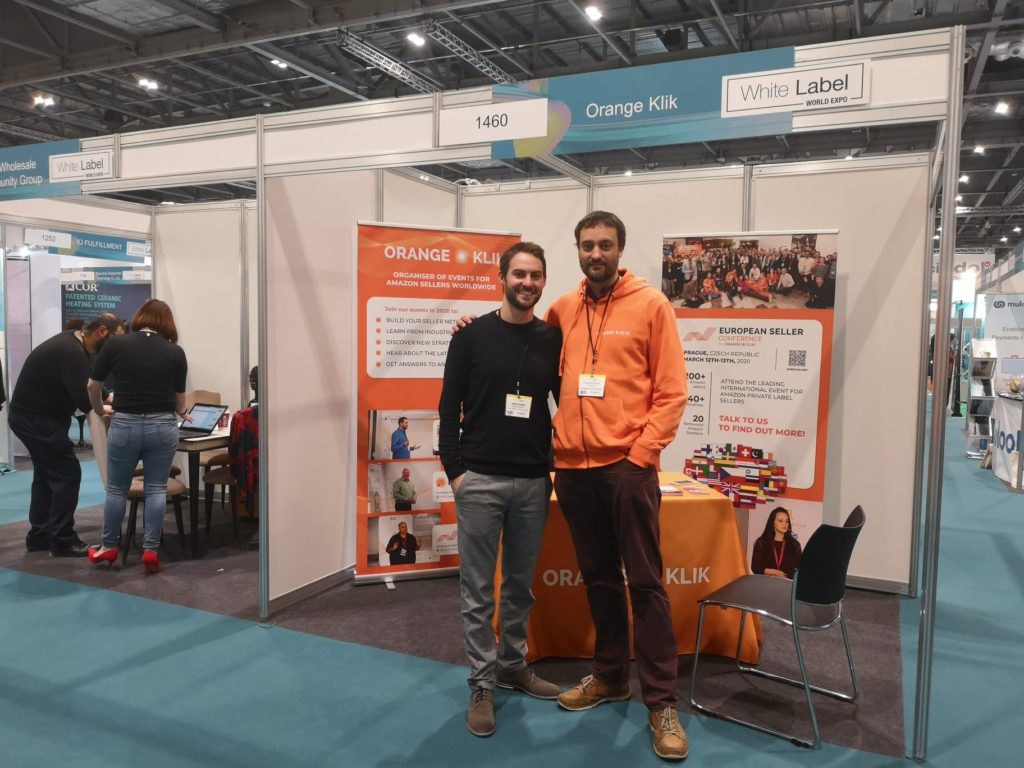 Aside from reconnecting with old Amazon friends, we were lucky to meet lots of other familiar faces. In our quick tour video, you can see some Amazon software providers that attended the expo as well. The first one we met was Othmane Sghir from DataHawk. After having a quick chat about what the DataHawk tool is about, Othmane shared his thoughts on the event – he was surprised to see so many people getting into Amazon. According to him, the most common question he got was "Is there still a possibility to start selling on Amazon?" and, as he believes, these days you can still start successfully selling in European markets which are said to be even less competitive compared to the USA. Basically, what you need, is dedication and focus. So keep it in mind!
Talking about Amazon software providers, we saw one more familiar name – Trendle Analytics but, unfortunately, didn't have a chance to have a chat with these guys. But if you are interested in seeing how their booth looked like, definitely take part in our video tour.
At the event, we also met Sacha Gorelik, one of our former speakers of the European Seller Conference 2019. She was attending the event together with the YLT Translations team and helps Amazon sellers with their product listings. She says the event was a great opportunity to hear speakers, explore new topics, such as how quickly social media become one of the main channels for e-commerce sellers or how to creatively build your brand in this overcrowded marketplace. So, as you can see, a lot of e-commerce topics were covered during the expo.

While walking around, we ran into Brent Zahradnik from AMZ Pathfinder. He is one of our speakers so there was no surprise that Brent came to the event to make a presentation. He shared his PPC knowledge and how to maintain your visibility during this busy time of the year. To him, it was a pretty interesting event – it was not so much focused on Amazon but rather an interdisciplinary event with a lot of interest in CBD products. It was definitely something different to experience.
We think this event is a great place for those looking for software providers or suppliers – keep updated on the latest news, latest speakers and seminars announcements by visiting their website and let's meet in their future events!