How to easily set up Amazon email follow-up sequences?
Henson Wu from FeedbackWhiz walks us through the step-by-step demo of how to use their tool to set up automated email campaigns to get more reviews.
FeedbackWhiz helps Amazon sellers monitor, manage, and automate emails, product reviews, orders, and feedback. Build professional email templates using buttons, gifs, and emojis. A/B test subject lines and view open rate analytics. Send or exclude emails based on triggers such as refunds, shipment, delivery, and feedback. Instant notifications when reviews are posted. Monitor all product reviews and listings; and get alerts when reviews, hijackers, buy-box loss, and listing changes occur.
How to set up an email sequence from scratch
Here you can see a campaign manager inside the platform where you can start working on your prebuilt template. A template is a place where you create content and the subject line of the email. There are lots of templates you can choose from based on your preferences. You can select one of these and have a quick preview.

Once selected, you can add your brand logo, email attachments, prepare the subject line, automatically upload photos of your product, and create interactive Contact Us buttons. These buttons are worth considering since they usually generate better conversion rates.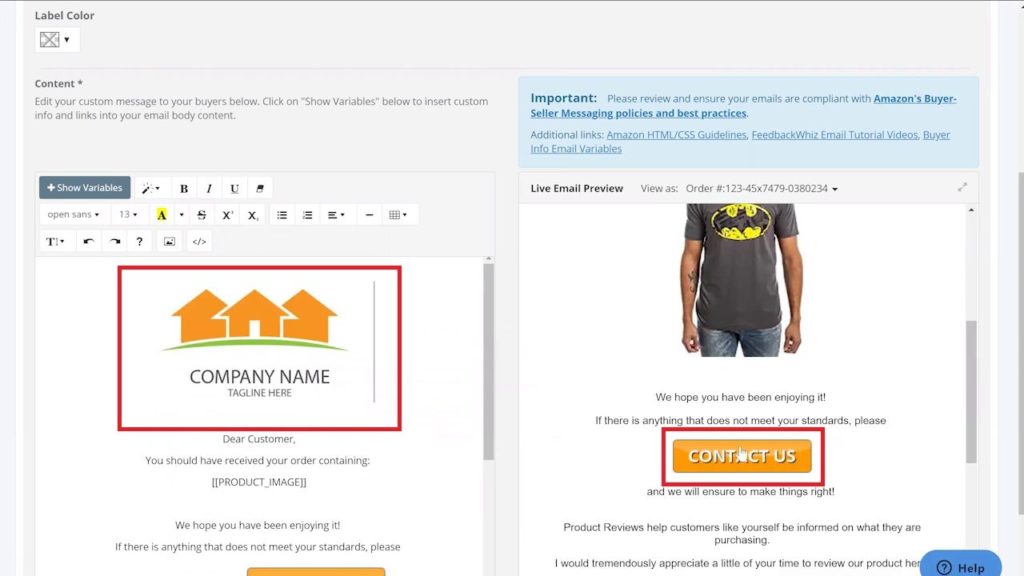 Once you have this step done, you can set up a sequence so each campaign sends out an email at one time. You can customize each campaign: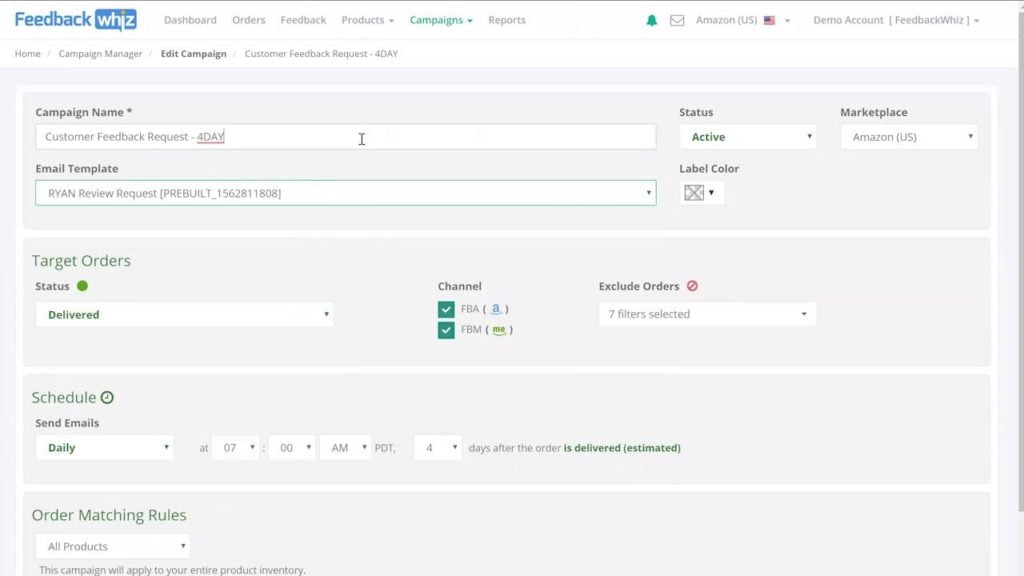 Here you can select the template, name it and target a specific order status, meaning to whom you want to send your email. Of course, there are more options like scheduling the time (Henson recommends scheduling it at 7:00 AM PDT) and excluding orders that you don't want to reach out – it might be the orders that got refunded/returned or those that are being ordered every month and the buyers don't want to hear the same message every time.
You can also select for what specific products you want to target your campaigns so you can create customized, specific sequences for different products: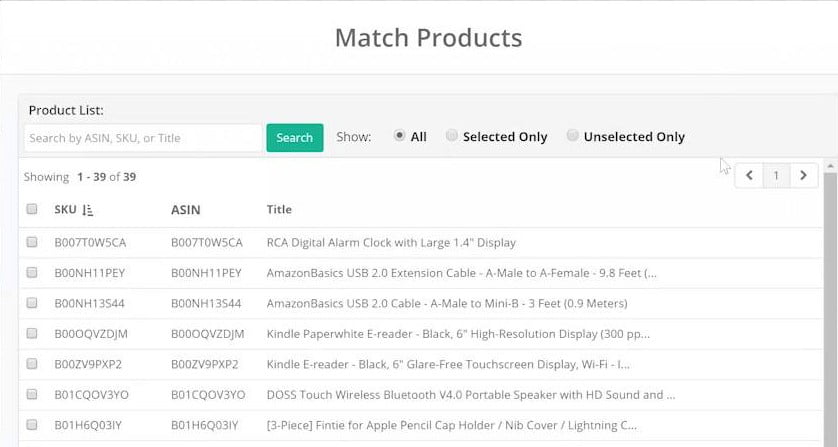 And it's done! When you click "Review & Save" on the left bottom corner, you can also choose to send emails from this campaign to past orders by selecting the time range: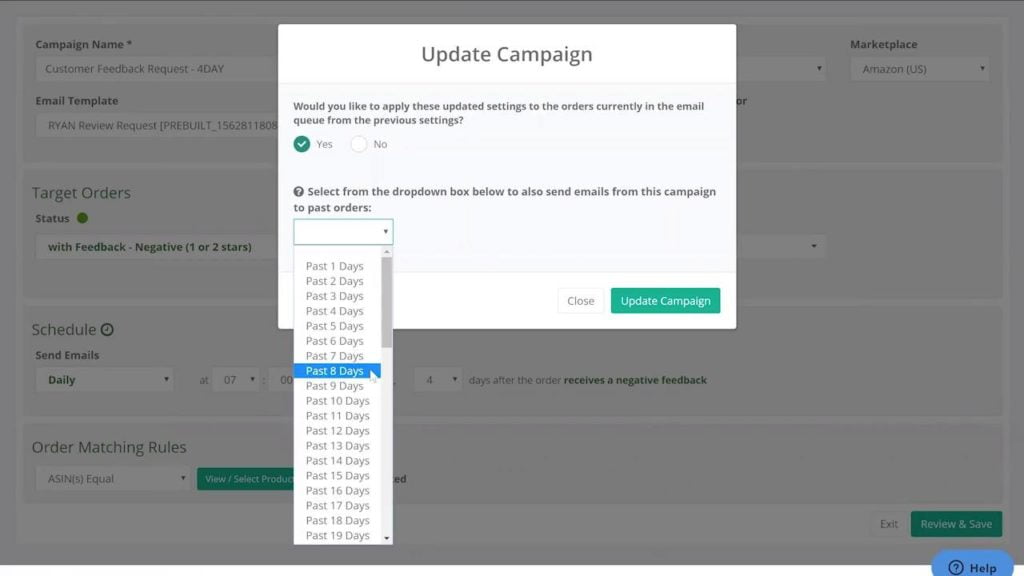 Here you have your automated email sequences!
Something you would want to know before sending out your emails: It is recommended to send up to 3 emails per 1 order. Sellers usually send 2 emails – the first one when the order is purchased and the other when it's delivered.
You can now create your automated email sequences absolutely FOR FREE! Visit FeedbackWhiz for 50% off your 1st-month subscription, plus a 30-day free trial using the coupon code MONDAYS50!
Check out FeedbackWhiz demo here!
If you like this blog post, check out for more interviews with Henson Wu, where he tells how to set up email campaigns that get customer reviews and how to write best-converting subject lines:

About Henson Wu:
Henson Wu is the Co-Founder and CEO of FeedbackWhiz. Together with his partner, Henson first started developing tools to operate their own business on Amazon and eBay, and now they have released the tool to Amazon Sellers.