What we learned about Amazon keyword phrases indexing from performing over 35 000 indexing tests.
The following topics were covered during this webinar:
How to craft the perfect product name (title)
How to take advantage of the new long bullet points character limit
How to enter keyword phrases in the backend search term fields
Product description vs Enhanced Content
and much more
Useful resources:
List of questions answered during the webinar
What should we use to separate backend keywords?
How do you separate the keyword phrases from single keywords?
What are the 'backend' and 'frontend' keywords?
Do phrases need to be repeated multiple times in the bullet points or description in order to be indexed, or is stating something just one time is enough?
​What about variations? Do all the child ASINs need to be updated in bullet points, descriptions, etc?
Does the order of keywords and phrases make a difference, on the frontend and the backend?
​Does the title ranks over bullet points – or are equal in weight?
If you use short title and bullets, does amazon automatically start doing broad search based of the relevancy?
How do you separate a single word from a phrase keyword?
Can we use HTML code, like a star in bullet points?
In which order title, bullet points description and back end terms are indexed for the 2000 limit?
​If you have used 2000 characters in your title + bullets + description, does that mean your backend is irrelevant and will not be indexed at all?
Does a plural word index separately from singular, for example "pears" and "pear". Do these need to be separate keywords?
On the title with the Amazon URL on the 5 keywords – seem totally random and in fact are not the most relevant. How can we control that?
Is it okay to use ALL CAPS for some words?
One keyword could block the rest. I just had this today but then the whole block of keywords wasn't indexed. So how do you find the toxic keyword?
Child variations: is it better to have two different listings with different keywords linked to the one parent?
Do you find that putting in the brand as the first words in your title is important or can we put it in the end?
Who is Ivelin Demirov?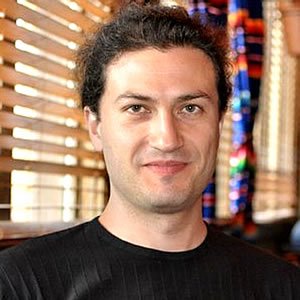 Ivelin Demirov is a Canadian serial entrepreneur, best selling author, investor and the founder and CEO of River Cleaner. Ivelin started his carer as an industrial design engineer, a profession he abandoned for his love of entrepreneurship, initially selling on eBay and then moved to Amazon. Since 2001 he started and sold multiple eCommerce and SaaS companies, invented, designed and manufactured over 100 products. After 9 successfully delivered Kickstarter projects, he is now collaborating and partnering on multiple products that are planning to sell later on Amazon Launchpad. Ivelin is the host of the biggest Amazon Sellers community in Canada and actively helping new sellers to get started in the eCommerce business.