Sellzone (ex. Sellerly) is a toolbox for Amazon sellers, marketers and agencies designed to improve the performance of Amazon product listings. Sellzone includes 4 tools: Split Testing, Traffic Insights Listing Quality Check and Listing Protection. The tools are designed to influence the visibility, traffic, and conversions of Amazon listings. Reliable data, simple analytics, and effective solutions – Sellzone is the ultimate spot for Amazon merchants who want to accelerate sales.
In this blog post, we go through Sellzone – a toolbox for Amazon sellers, marketers and agencies designed to improve Amazon FBA product listings. With this tool, you can do split testing, check and improve the overall Amazon listing quality, monitor buy box statuses and price changes as well as get valuable traffic insights to help you boost Amazon sales.
What is Sellzone and how does it help Amazon sellers?
Sellzone primarily target audience is people who are already selling on Amazon (even better if they already have some experience as well). They also focus on agencies that help sellers with promoting their products and already existing Semrush customers who want to get more exposure on Amazon.
Talking about Amazon sellers, Sellzone describes their target audience categories as follows:
Experienced sellers – sellers who are looking to expand their Amazon business and increase their sales. The tool helps to boost sales and outrun the competition.
Newbies – Amazon newbies, who need to build their business and analytics from scratch. It helps to build analytics, save resources for the launch.
Sellers without resources – Sellers who don't have any resources to hire a marketer for Amazon and do it themselves. In this case, the tool levels the playing field with big companies.
Agencies and marketers – Agencies and marketers working with Amazon merchants and looking for more tools. It opens new business opportunities with a global leader.
Semrush fans – Semrush fans who asked for a dedicated marketing toolkit designed for Amazon sellers. Sellzone gives the ability

Sellzone is made by Semrush, a global leader on online visibility management, such as SEO (search engine optimization), social media, content marketing, and so on. Is a well-known tool among digital marketers that has been around for more than 12 years and has more than 7 million registered users.
It's a very customer-driven product created by Semrush's professional developers based on Amazon sellers' experience. As for everything else, Sellzone tool is being improved by the feedback from actual users.
No coupons found.
Sellzone review
The Sellzone toolkit consists of 4 tools. Let's explore what each of these tools has to offer.
Traffic Insights
Basically, it shows how different listings are shown outside of an Amazon ecosystem. It helps to upscale your marketing strategies, uncovers growth points, competitors' marketing strategies and overall gives you an opportunity to figure out what else you can do to promote your listings outside Amazon. You can even find out your competitors' backlink profiles to see what websites have linked to these listings. In this way, you can explore promotional opportunities and reach out to the same or similar platforms to promote your own listing.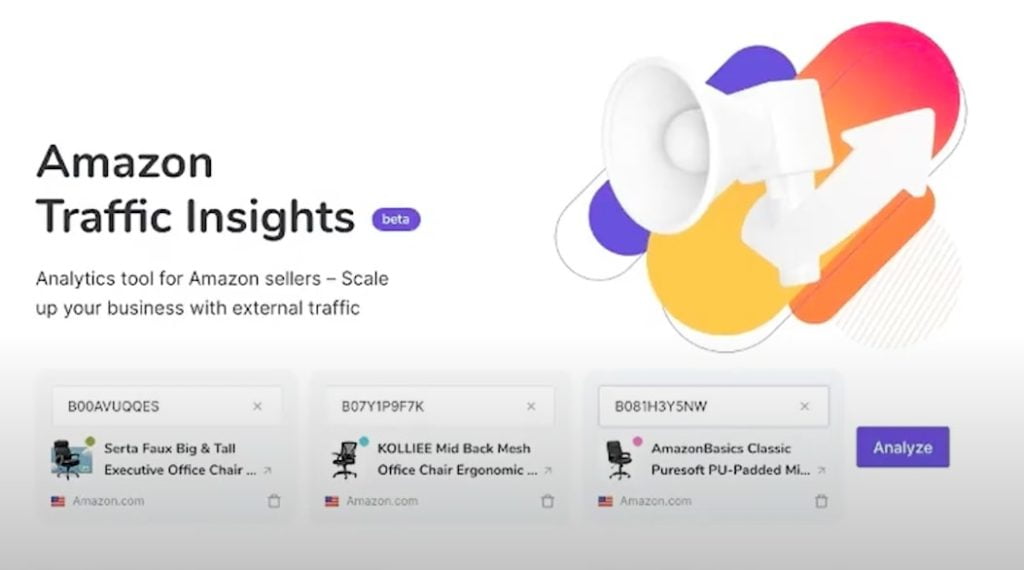 How it works?
You enter the URLs or ASINs of up to 3 competitors listings;
The tool gathers information about their key traffic-driving channels;
You are provided with a report to see all of this information.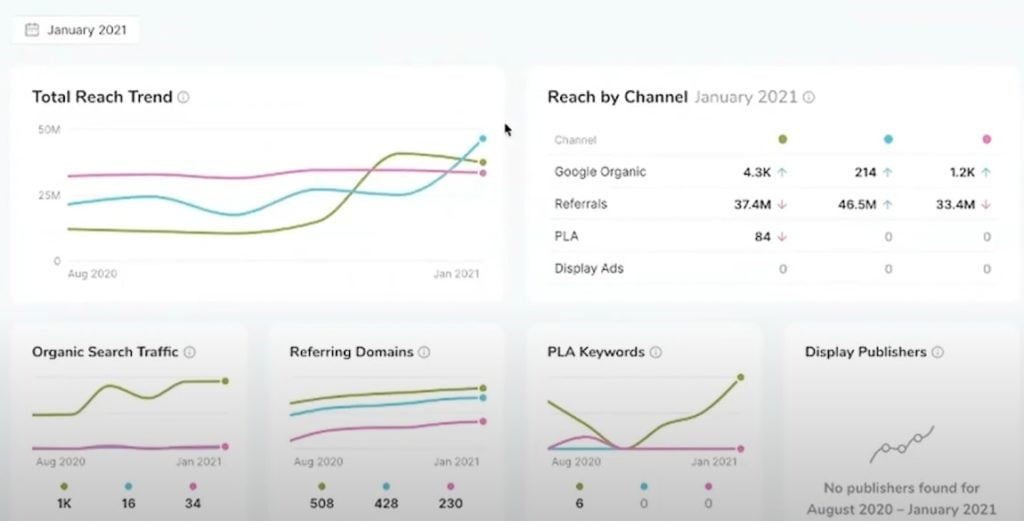 Listing Quality Check
It scans, evaluates and compares your listing with others in your category so you know what improvements you can make in order to avoid any problems or issues with your listing. And it gives you clear data-driven recommendations for listing optimization so you don't need to figure it out yourself.
How it works?
Enter the URL or ASIN and click "Monitor"
Choose what kind of information you want to keep track of
Get automated notifications.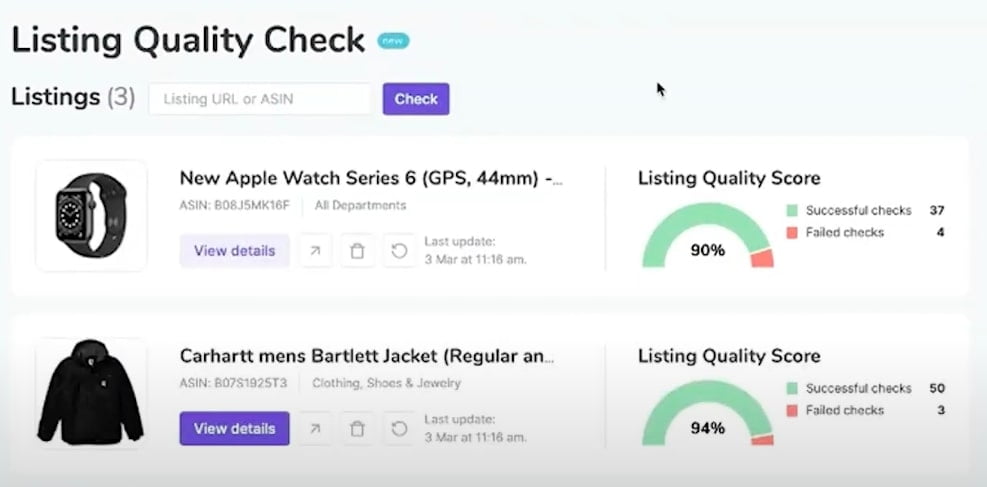 Listing Protection
This one is an automated monitoring system that helps to keep an eye on the visibility of each Amazon listing and the rankings of specific sellers. You can choose which parameters you want to keep a track of, such as keywords, Buy Box, description, title, images. Once you configure it, it's important to set alerts so you get notify if something's go wrong. This way you don't need to check it manually.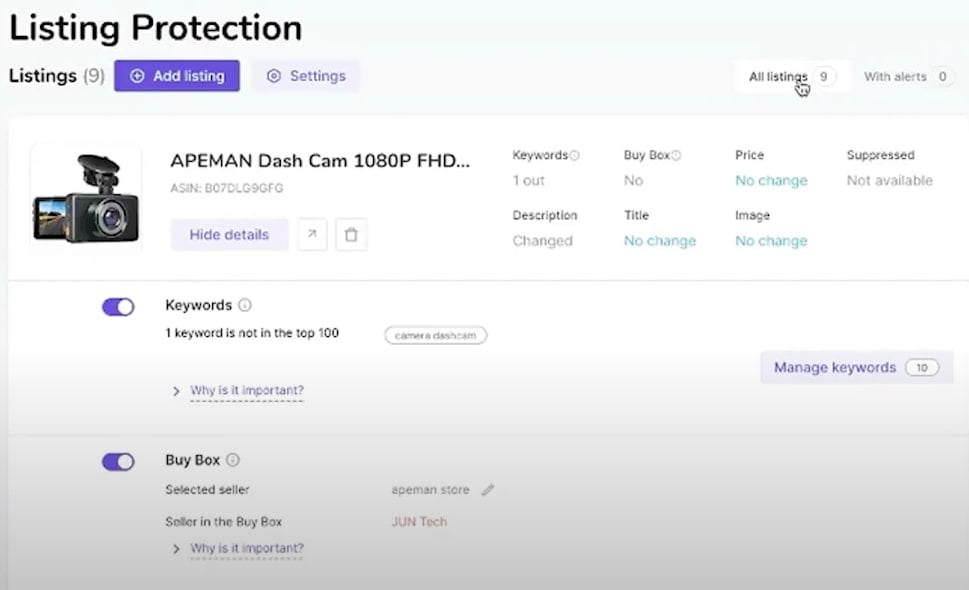 Split testing
Doing A/B testing helps to maximize your sales for sure, so the split testing tool is an easy way to run tests on copy, visuals, A+ content, or basically any other component of your listing. This way you can see what works the best. Besides, this tool is free so everyone can try it.
How it works?
Connect your Amazon account to integrate the data.
Make adjustments and test them.
Change your listings accordingly.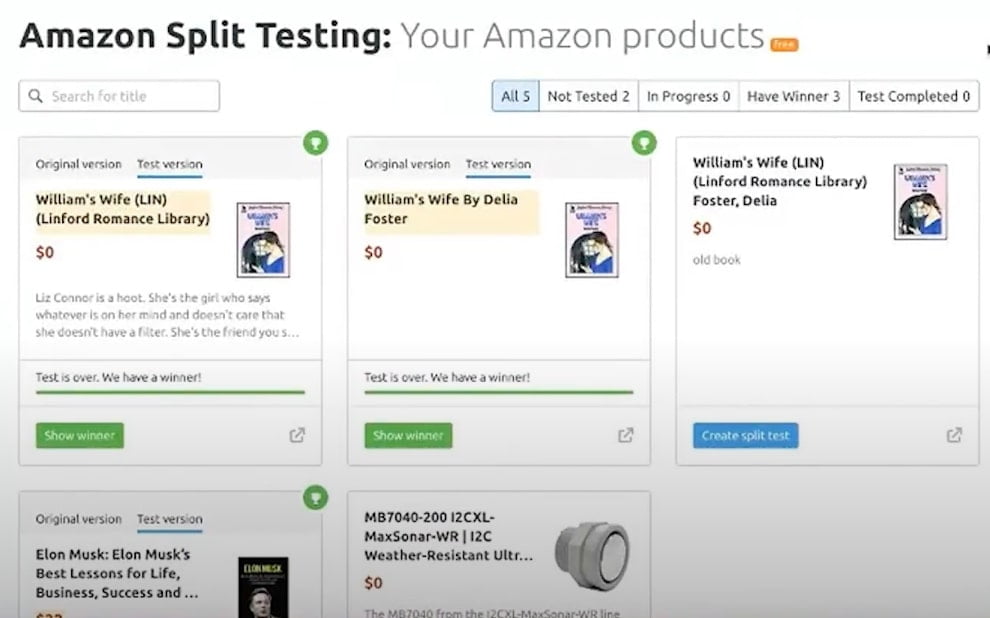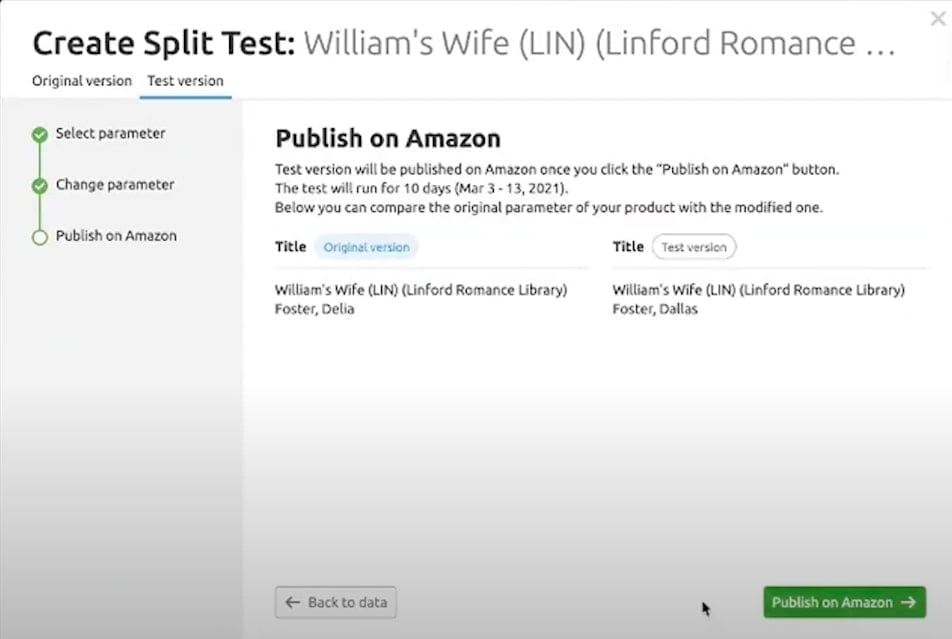 Pricing
Sellzone's goal is to make it as affordable as possible, especially for new sellers. The Split Testing tool is completely for free, other mentioned tools – Listing Protection, Traffic Insights, and Listing Quality Check costs $50 USD/month. Also, once you sign up, you have a free 7-day trial to find out if the tool is for you.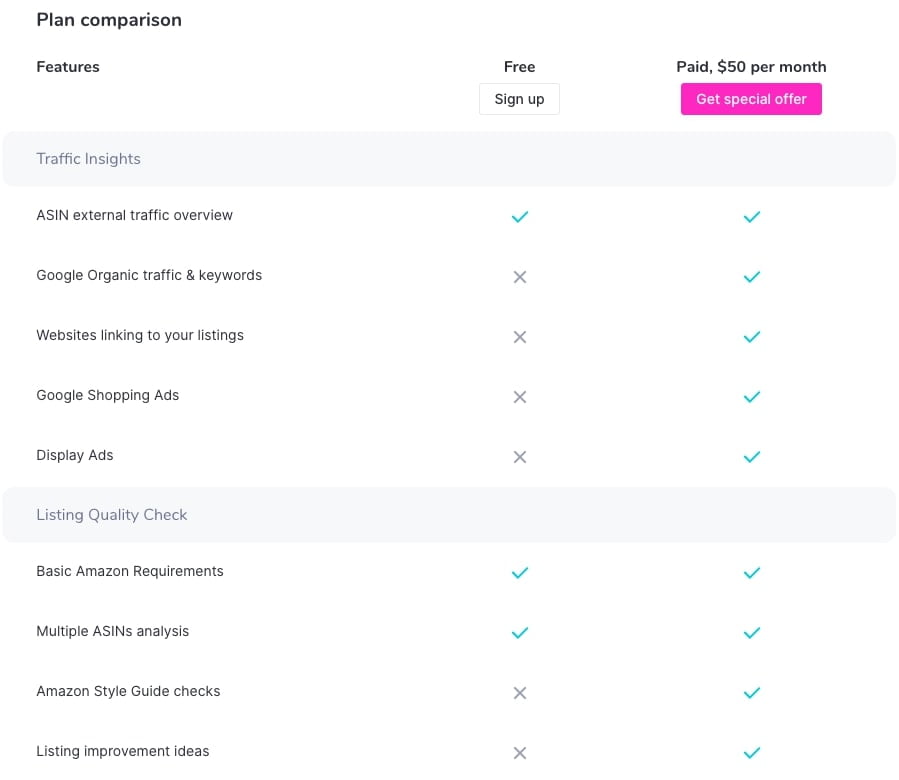 Upcoming features
As Sellzone has a wide range of data when it comes to an outside Amazon ecosystem, they are planning to go more inside of Amazon within the next 6 months and going to improve their analytics by adding this additional data. Also, they are interested in getting into Amazon PPC as well as developing products for new Amazon sellers so it would be easier to start using what Sellzone has to offer no matter the level of experience or budget.
If you want to start using Sellzone, here's a special offer for you – access all Sellzone tools for 2 months with a 50% discount (2 months for $50). Claim through this affiliate link.