PixelMe's revolutionary technology helps you advertise on Google, Facebook and TikTok, shorten your URLs and retarget anyone that clicks on your links. It helps Amazon Sellers advertise off Amazon to increase on-Amazon keyword rank and create new revenue streams.
In this video, we present PixelMe by Carbon6, a solution thought both for Amazon sellers and online marketers. It allows us to create and track custom links and set up Google, Instagram, TikTok and Facebook advertising campaigns.
What is PixelMe?
It's one of the many tools under the Carbon6 software-aggregating umbrella. This one is specially built to create and manage ad links and ad campaigns.
It features Amazon attribution so that whenever you send people from your social media channels to your Amazon listings PixelMe will allow you to take advantage of the Amazon referral bonus.
It's got no regional limitations hence it can be put to use worldwide!
Some companies adopt PixelMe with the goal of retargeting. By sending traffic to their own links, which direct to their own websites off of Amazon, yet still tracking them, the number of clicks and building their audience.
Influencers also find it useful when it comes to keeping track of certain click counts and in the case of those selling on Amazon, they can keep an eye on their conversion as well.
Beautifying and shortening links to make them seem more appealing is another one of the advantages of this tool.

Going into the information of each of the tracked products you could compare, for example, the efficiency of your campaigns on different platforms.
PixelMe Dashboard and tools

Right at the start, PixelMe shows the Link Manager tab, where all your links and ad folders are visible along with a series of analytics data fields.
For a more Amazon-focused approach, there's the Ad Launcher page with a full array of product information, such as impressions, clicks, revenue, ACoS, etc.

One thing to keep in mind with this data is that Amazon Attribution has a refresh delay of about 5 days.
Adding a new product
To use this Ad Launcher tool, you start by adding a product clicking on the "New Product" blue button at the top right corner of the screen and inserting the product detail page URL as seen below and finally clicking on the "Save My Product" button.

Creating a new campaign
After adding a new product you can start a campaign by clicking the "New Campaign" button also at the top right.
You'll have the option to choose between common ad providers or pick the "Custom platform" alternative to track a link on any other space. You will need to authenticate and connect to any of these platforms before making use of them for the first time.

Once done with that, you'll be asked to choose your preferred ad platform and the product to be promoted in the campaign.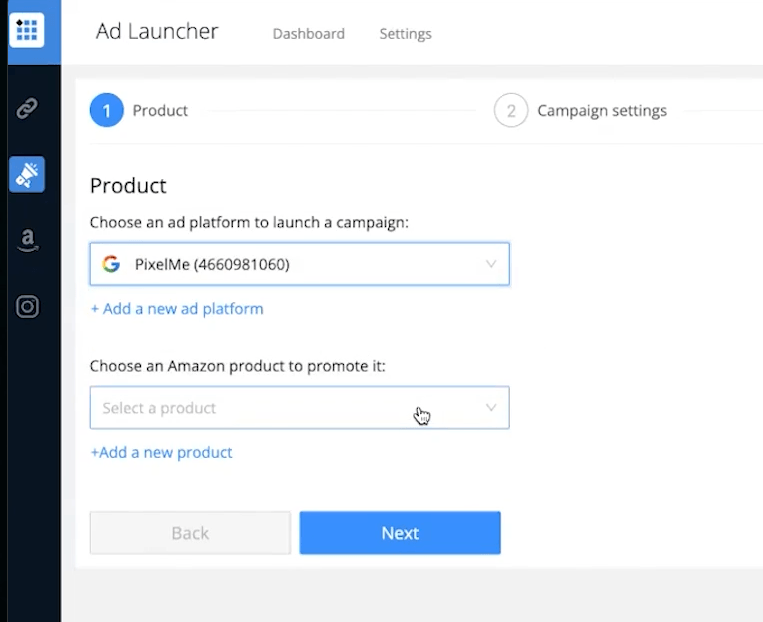 Then you'll be required to submit some campaign information such as the name, start/end date, location, budget, and cost per click among others.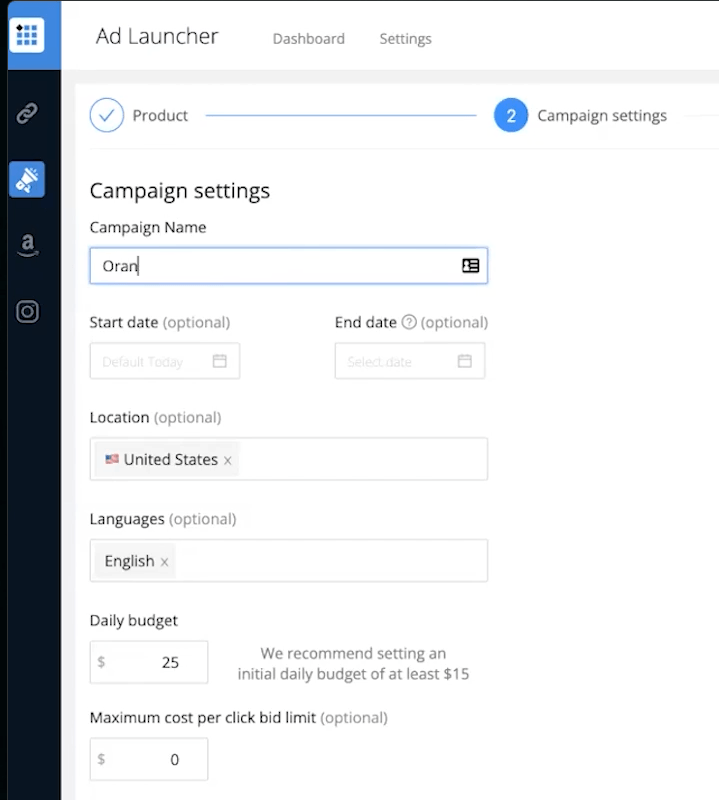 In the next step, PixelMe will suggest you some related keywords you can easily copy and paste into your campaign according to your ad strategy.

After that, we can set the ad name, possibly divided into multiple headlines, as many as you want.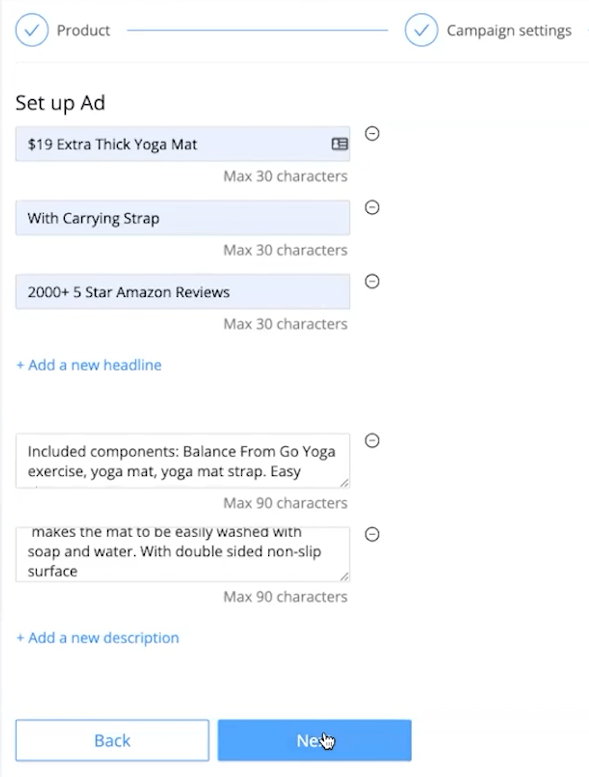 Finally, you'll be offered a preview of the campaign and you'll be given the option to publish it right from PixelMe or go back a few steps and edit it.

Creating links
Going back to the Link Manager tab you can click the "Create a link" button on the right and set up links with customized parameters (UTM, Amazon attribute, pixels, etc).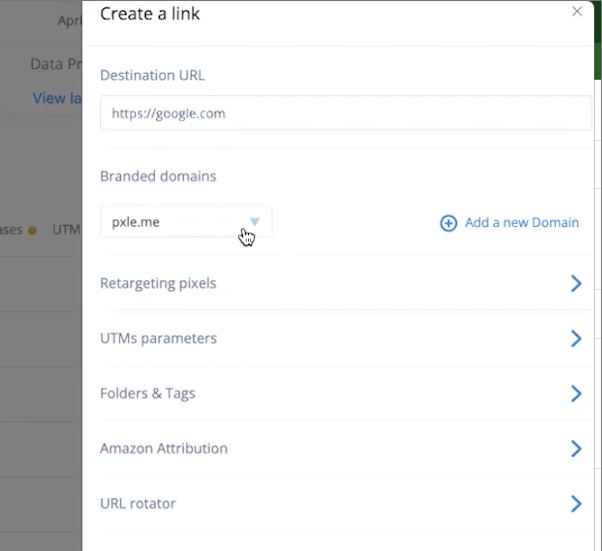 Next updates
The PixelMe team is looking to maintain the simplicity of the tool so that it's easier to use for everyone thinking of advertising off of Amazon. Therefore, even if they keep an interest in getting more customer feedback, they don't plan on adding intricate new features to this tool.
What is Carbon 6?
Carbon6 is a software development company with the goal of offering a complete suite of tools designed for wholesale, merch and private label sellers and thus has recently acquired several digital solutions. Under them, you can find platforms like Zon.Tools, Seller.Tools, PixelMe, and AMZ Alert to name a few.
Subscribe to PixelMe by Carbon 6 and get 1 month for free using the coupon code ORANGEKLIK_monthly.