M19 is an AI for Commerce technology which enables Sellers and/or Vendors to control and accelerate their Amazon sales. It leverages Machine Learning Algorithms and optimizes campaign management and bids according to a performance goal. All the amazon advertising is handled by the M19 technology while the Sellers and/or the Vendors can focus on their business.
In this blog post, you'll find a quick tutorial on how to use M19 to fully automate your Amazon PPC and create advanced strategies and tactics in just a few clicks.
List of features covered in this video:
00:28 About M19
01:26 In what marketplaces M19 works?
02:03 What sellers are the best fit for the tool?
02:49 M19 for Amazon PPC sales data – dashboard overview
06:40 Amazon PPC sales data by a product
08:18 Ads and total sales per country
09:17 Data from search term
10:43 Creating product groups
13:04 Creating Amazon PPC strategies
16:35 Creating new tactics
19:12 Setting target daily budget
22:15 Adding minimum daily target spend
25:02 How to start using Strategy Manager for different marketplaces
26:23 Sponsored brand campaigns and clusters creation
30:17 Pricing
31:43 Upcoming features

---
M19 global dashboard overview
To start using the tool, you don't actually need to set up an account within M19. The good thing about it is that you can use the tool by logging in to your Amazon Seller Central account.
Once you do that, you can see all your advertising data on M19 dashboard. By the way, M19 software shows data from multiple accounts: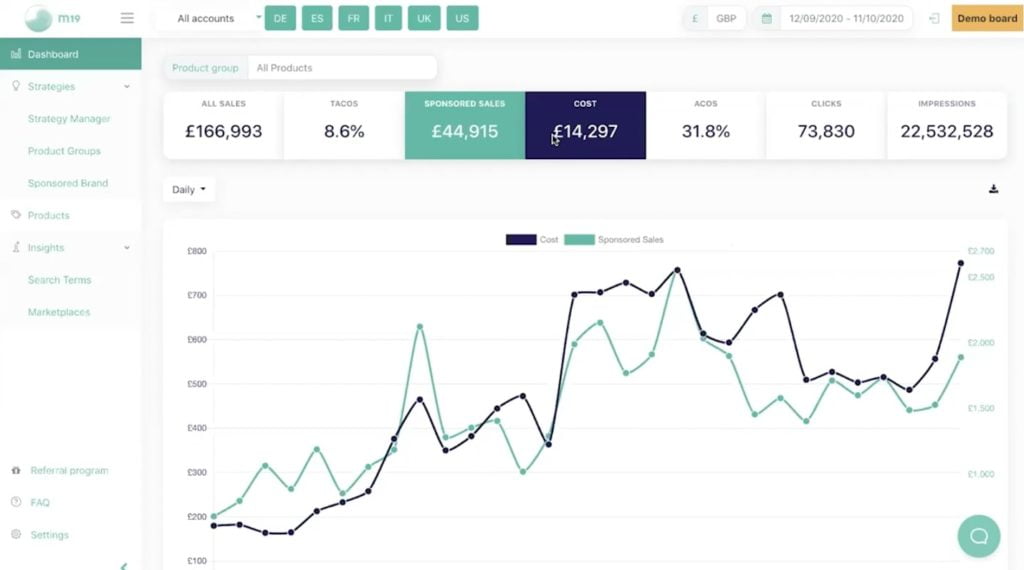 In the main dashboard, you can see the number of total sales, total ACoS (TACoS, which is highly recommended to keep an eye on), sponsored sales, clicks, sales, and impressions. All these metrics are clickable, so if you want to learn more about any of them, just click on it and it will be shown on the graph.
When doing proper PPC, it's very important to understand the connection between your organic sales and sponsored sales. Usually, when one of these metrics are increasing, the other follows as well: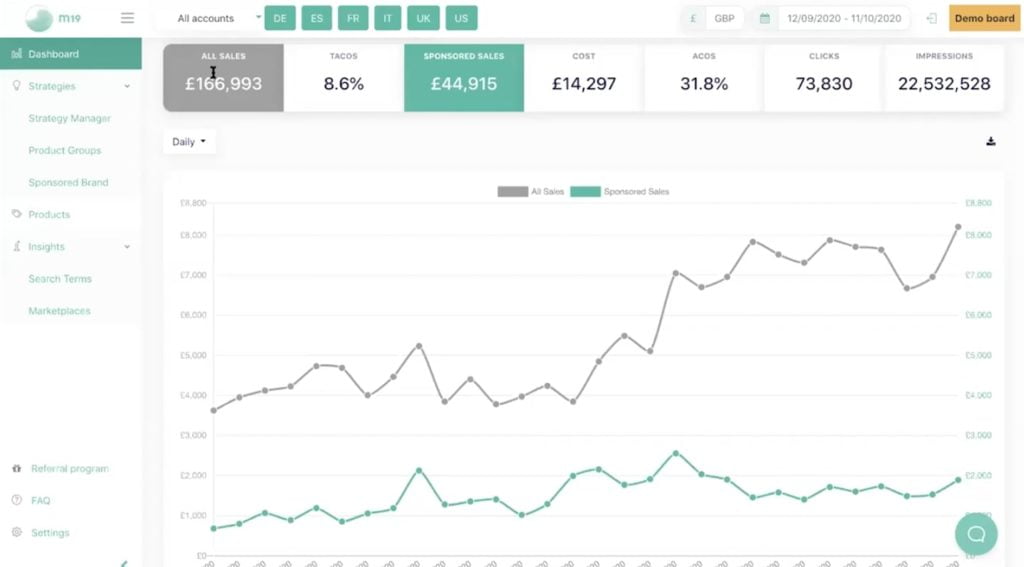 Above the graph, you will see different marketplaces. Just click on any of them to choose the ones that you want to be displayed. The same is with currencies – if you'd like to change it as well, choose your preferred currency right next to the marketplaces section:

Of course, when analyzing your data, you can choose a certain time period for it – daily, weekly, or monthly.
Data per product
M19 allows you to check your data product by product. There are all same metrics as in the global dashboard but it's more thorough since it shows how every of your product is doing:

Also, you can also filter results by product, marketplace, currency, time period, etc.
Data per country
It's important to check how every country that you are selling in is doing in terms of advertising and sales. Once you change the currency, all numbers will automatically convert.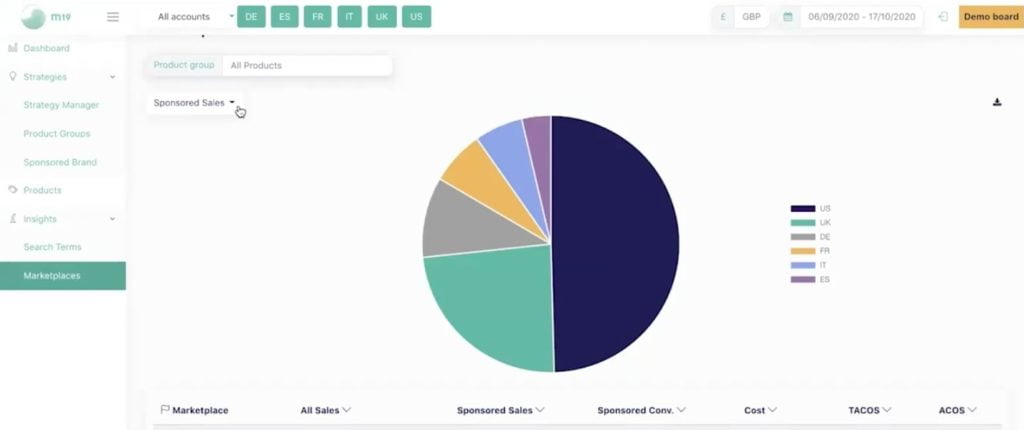 Search term view
Here you will see all data related to a certain search term. In just one click, you can see all ASINs that contain your specified search term:

By doing so, you can easily find converting search terms. It's very useful to filter out what search terms are worth considering since you have all the data you need – number of conversions, sales, cost, conversion rate, and ACoS.
How to easily manage Amazon PPC using M19
First of all, to start your Amazon PPC automation with M19, you need to create product groups. Just combine add different ASINs to your group, depending on their similarities. For example, here it's a product group "Medium margin products":

There are 2 reasons why the first thing you would want to do is to create product groups: 1) To be able to create Amazon PPC strategies within the tool and 2) So you can filter your data by product groups.
It's very useful in these case, for example, if you have a specific group of products that you test different strategies on, like giveaways, special advertising, and so on.
But first and foremost, it's mainly for creating advertising strategies.
Strategy manager
Let's see how to create Amazon PPC strategy within M19 tool.
First of all, go to the "Strategy Manager" tab on the right side of the main dashboard and choose "Create a Strategy". Then this window will pop up where you need to select a product category and target ACoS:

For a better understanding, we created a strategy for "Best seller" products in German marketplace. So now, the tool will automatically create 3 different campaigns based on the settings you provided (product group and target ACoS).
M19 will do all keyword and competition extractions, product targeting, as well as all debating for every keyword of every product in this strategy. It will be done everyday and optimized by machine learning.
Here's an example of what other PPC strategies you can create (remember, all of these strategies create 3 sponsored brand campaigns each):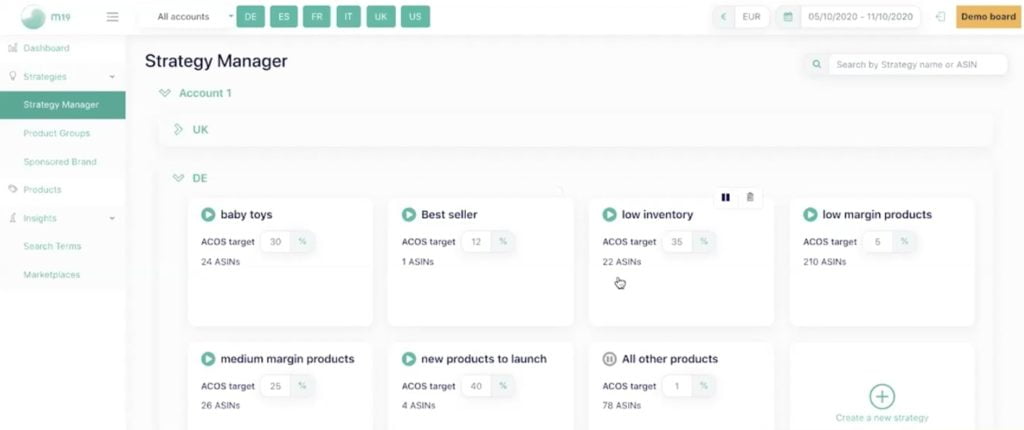 Let's take a look at "Low inventory" strategy. Here ACoS is set at 3% because you don't want to invest in something that has low inventory. Unlike this, here we have a "New products to launch" strategy where target ACoS is 40% because, obviously, you need to invest more in the products you are launching.
Creating advertising tactics
Creating tactics is a bit more advanced feature than creating strategies. Here you can create dedicated Amazon PPC campaigns by isolating specific keywords and target your competitors: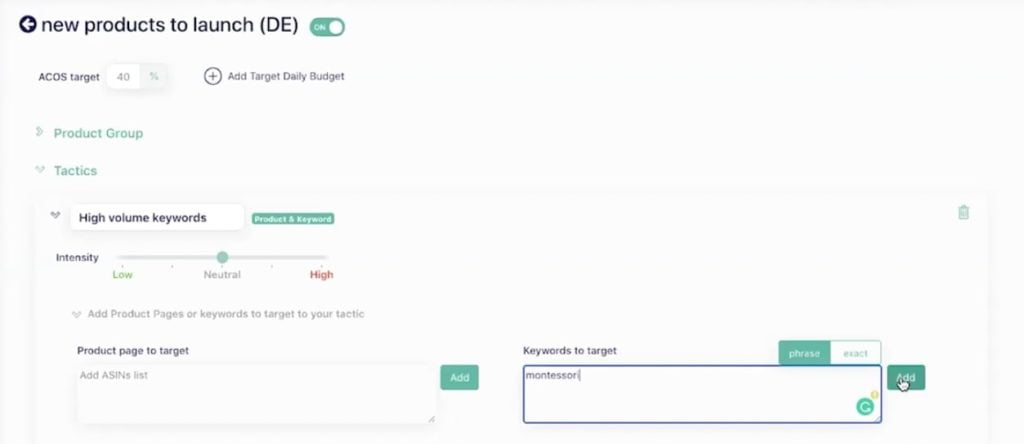 You can also tell the tool to go low, neutral or high with this tactic.
Creating tactic is super useful when you want to do brand prediction, ranking on or blacklisting specific keywords.
If you don't want ACoS to determine your daily spend, you can set your daily budget as well so if a product starts spending too much, it can easily stabilize it:

In addition to that, there is also a possibility to add minimum daily spending. By doing so, you are basically telling the tool not to care about campaign performance, increase bids to get impressions, and not to worry about ACoS, as long as the spending is below your specified threshold. Once it gets above, then the tool will start optimizing ACoS.
Creating strategies for Amazon sponsored brand campaigns
Within the M19 tool, you can also easily create sponsored brand campaign strategies for certain products. Just go to the "Sponsored brand" and start creating a campaign tab by filling in the necessary information: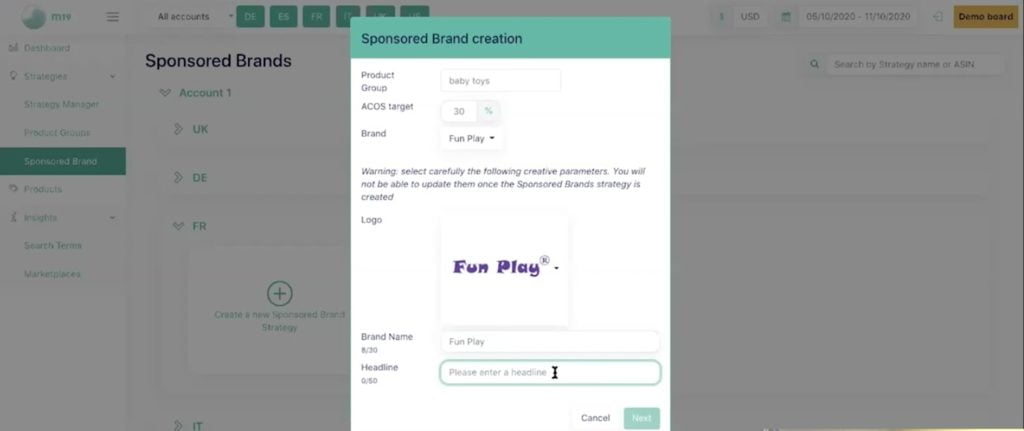 Then go to the "Sponsored brand" dashboard and make product clusters. The tool then automatically creates 2 sponsored brand campaigns for each cluster – one for keyword targeting and another for product targeting – and will be fetching all relevant keywords and targeting competitors.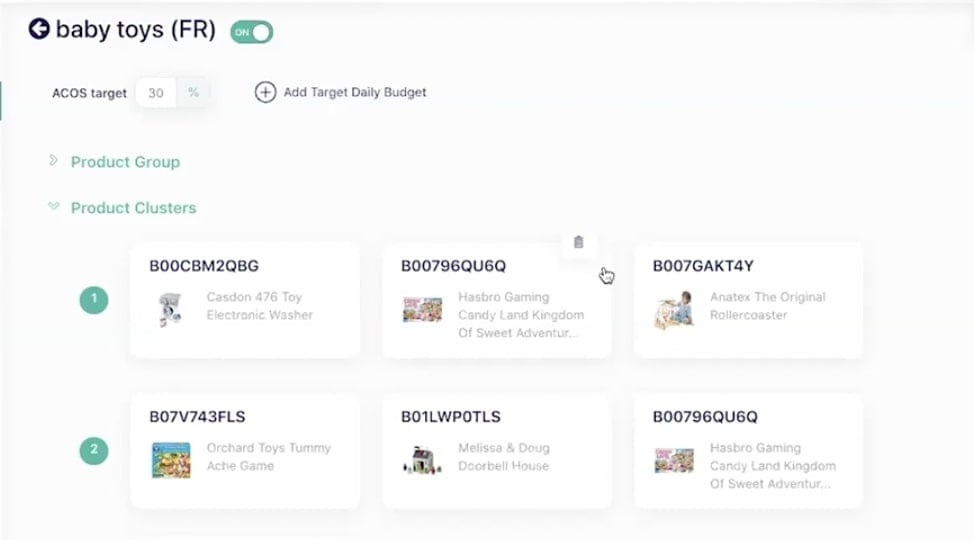 Pricing
M19 pricing is based on your annnual sales on Amazon.
Here's how the price depends on it: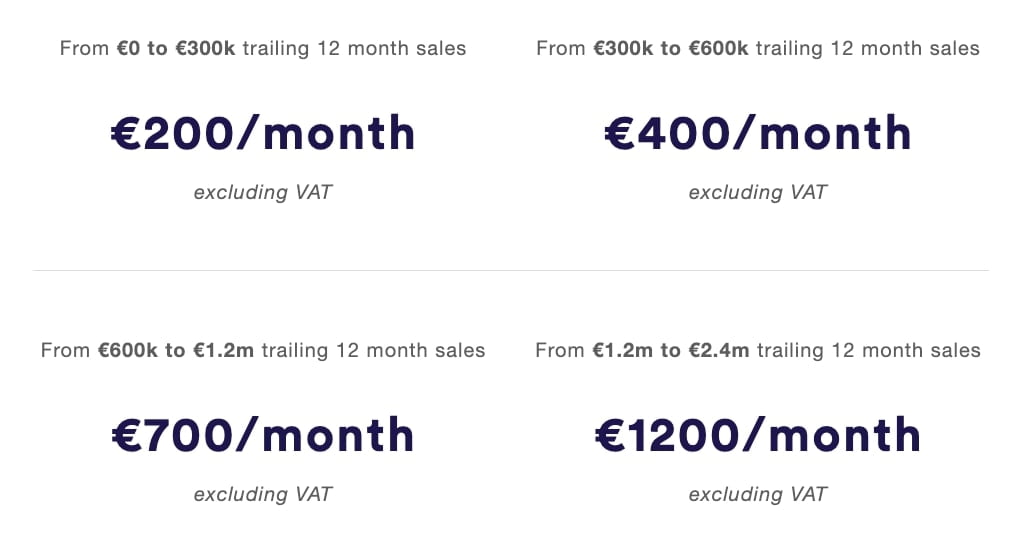 It doesn't matter how many countries you are selling in, as long as you fit in those categories, you will get a fixed price for M19 service depending on your size.
Visit M19 website to find out more.
Also, check out other Amazon PPC tools reviewed on our blog and find the one that suits your needs the best!