Building your brand is one of the most crucial but difficult tasks to do when starting up your business. The baby steps you take with your business will determine how it grows in the future. Today we talk with Bernhard Rauscher, an Amazon seller and entrepreneur, who shares effective 7 brand-building steps that you can use as a guide in starting and nurturing your business venture into success.
Bernhard started talking about these steps at conferences and created excitement among the audiences whenever he discussed these steps in detail. His life-long passion for discussing these guides at conferences made sellers realize what they have been missing all along with regards to their own brand building and thus, he highly recommends sellers to follow these steps from the start so they won't lose their way in the future. Unfortunately, a lot of Amazon and Private Label sellers skip these steps when they start building their brands. As long as we go along with the list, you will understand why it is rather important for your brand to take every step very seriously.
7 steps to build your brand
1. Positioning
The most basic step that people miss according to Bernhard. Positioning means you have to know who else is out there. If you just do what everybody does on Amazon, then it's not going to work for long but if you know what competition is around you, and you are sure of your brand's uniqueness, then you know that your brand is in a good position. Bernhard also adds that it is important to know who your target audience is for your brand. All in all, good positioning is knowing your competition, knowing your audience, who are you selling to, why they should buy your brand, and what your competition is selling. Positioning is an absolute must.
2. Defining
Define what your brand is. After positioning, knowing your brand values, mission, and vision will come into play. Bernhard recalls that a lot of private labels wouldn't know how to respond when asked about those three keywords. These labels find it hard to answer because they haven't thought of what they are and were often deemed as unimportant aspects in building their brands. Having a clear definition of your brand can help you create great listings because according to Bernhard, those definitions are what people can read between the lines. He also adds that without a clear mission and vision, your brand will have no sense of direction and will have no value in the future. Think about it.
3. Design
Most people skip the first two steps and go right in step number three. Sure, coming up with a cool logo is fun to do and you eagerly task your designer to come up with a logo that you will either like or hate. A very typical scenario for most sellers but hey, it is not about whether you like or hate your new logo, it is about how the logo matches how your brand is defined. Bernhard reckons that most people will either like or hate a design but never bother to ask what is a good or a bad design for a certain brand. A good design not made for its aesthetics alone but is created on the basis of the first two steps, positioning and defining.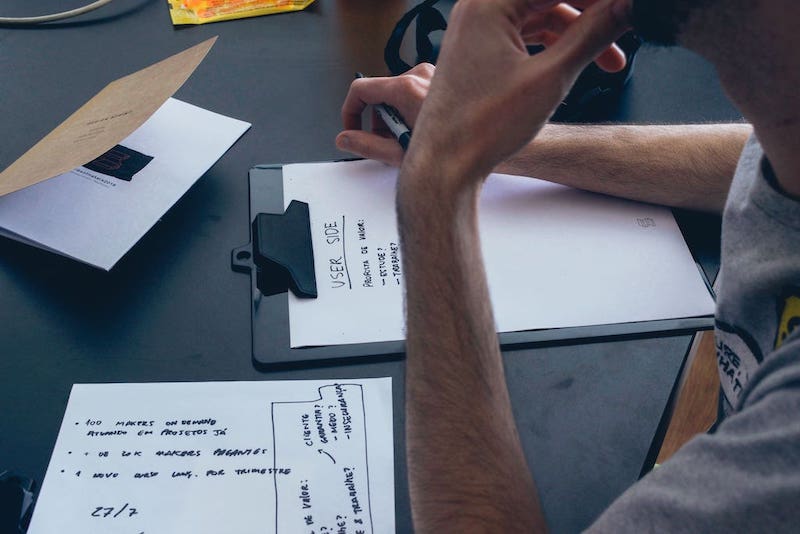 4. Building
Like step number 3, most people will jump right into step number 4 immediately. Their best alibi is "Time Constraints". Maybe so, maybe no but Bernhard insists that once the basic 3 steps are done properly, it would create more traction for your brand and will make it easier for you to start building up, define your touchpoints to your audiences, and build your lists. Patience is the key to success indeed.
5. Managing your brand
After building your brand, managing it would require a lot of measuring tools for you to monitor your progress. KPIs or Key Performance Indicators are a set of numbers you are measuring in terms of your brand success like Conversion Rates, Traffic, Search Optimization Values and Email Clicks among others. These measuring tools are used to measure how your brand is doing not only for the present but also over time. And no, Bernhard adds that Sales is not a Key Performance Indicator.
6. Scaling
Scaling is when you feel like your brand is doing well enough and your gut tells you to expand your business. These could be in terms of outsourcing some tasks to another person or team so you could minimize or get rid of some daily tasks so you can relax a little. Scaling could also mean building Systems and Entrepreneurial Designs to researching how outsourcing works in the form of Virtual Assistants and FPAs.
7. Horizontal Markets
So one day, you are sitting on your comfy CEO chair and suddenly you noticed that your Brand has already hit the ceiling and is not growing vertically anymore. This is the time when you will start thinking about Horizontal Markets and where can you expand your business on it. Bernhard gives his personal example on this one – he created his own brand called Lumen Madness, a small brand in photography about light painting. During that time, long exposure photography and light painting was so small a niche that his business hit the ceiling too fast. This is in part because of the small German market for this niche, that he immediately became well-known in the community. His brand Facebook pages were brimming with traffic and his marketing went straight to the roof so he thought of expanding his business horizontally. He had a choice of whether to go internationally or do more products in the horizontal approach. He did the latter and is now selling light painting tools on Amazon as he deemed it necessary to help students purchase professional light painting equipment from him.
If you want to get in touch with Bernhard and chat more about building a brand, you can find him on LinkedIn.
About Bernhard Rauscher
Bernhard has been an Amazon seller for 17 years and runs an agency for Brand Building and Marketing where he applies his own theories to his 4 Amazon brands to success. He started talking at conferences 4 years ago where he established connections and helped numerous sellers about Brand Building.