Finding the right product to sell on Amazon is the most important yet the hardest thing to do. Basically, you have nowhere to go if you don't find a profitable product that sells on Amazon – you don't have huge traffic, your sales are low and, as a result, you become invisible. In this interview, Seth Kniep, the CEO and Co-founder of Just One Dime, shares many valuable tips on how to find and launch a successful product on Amazon.
Seth will be talking about "How to launch a profitable Amazon product that sells fast in 2020" during the annual European Seller Conference in Prague on March 12-13, 2020. He will guide you through step-by-step how to plan, build, and kick off a product launch that gets your product ranking fast, converting successfully, and bypasses hijackers and copycats.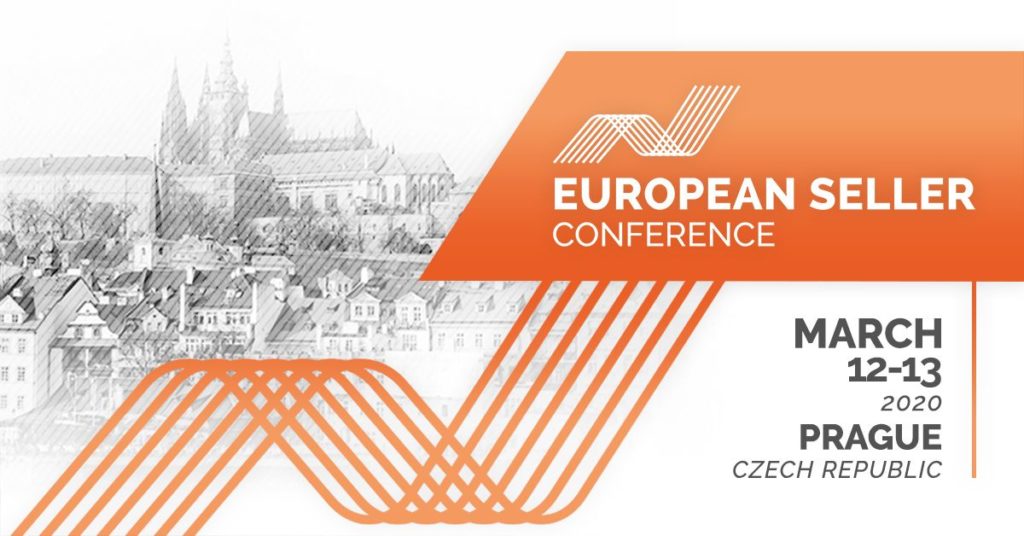 Things to know when launching a product
When Seth first started selling on Amazon, he had no knowledge about how PPC or any launching strategies work. He would get a whole bunch of different products from Walmart or similar places, send them to Amazon and just wait to see how long it would take to sell. That was a simple way to test out products – for example, if 1 product out of 10 would start selling within a week, he knew it was his product. After that, all he needed to do is finding a better version of the product, using a supplier from Alibaba, send that in and start selling. Even though it was quite expensive and time-consuming strategy, it was effective.
Over time, Seth has been testing out different strategies and ways to launch a product. There are 3 main points on which you need to focus on: V, D and I. And this is what Seth is going to talk about at the European Seller Conference:
"V" stands for visible. That means people can see and find you. If they go online and search "Viking coffee mug" and find your product on the first Amazon search page, that means you are visible. Your product must rank well because what's the point of having the best product in the world which ranks on page 200?
"D" stands for desirable. You need to sell a product that people want to buy. Let's say your product ranks on the first page, but ask yourself first: Would I buy this product? Do my customers actually want to buy it? If not, your conversion might be too low and you're not going to sell.
"I" stands for impact. Your product needs to make an impact on the customer the moment he product is taken out of the box. What is going to make a buyer remember your brand once he sees your product? Making a strong impact gets you organic traffic, reviews, and long-term assets.
Do you want to sell fast or the best?
However, many people feel like hitting the wall for too long and just can't manage to find that one product that others want to buy. Seth says it's a very common situation. If you feel like you're going nowhere, you need to clear out what your business model is. Do you want to sell fast in a short period of time or sell the best product, work on it and take the long path? Both of these ways are completely legitimate, but the problem is that people are trying to do both at the same time which is impossible. You can't launch the best product the fastest. So decide on which business model to choose.
Seth recommends focusing on having a long term goal. However, when you start working on your product for long term selling, it can take several months to prepare it. This is when you can take an easy-selling product and sell it fast – this way you generate some cash flow that can be later invested in your long-term brand.

Another thing – you need to let the numbers drive you. People use "search volume" as the strongest indicator of demand. Seth thinks that the strongest indicator of your product's demand is sales. Even though you have high search results on Amazon but your sales don't match it, it doesn't make much sense at the end of the day.
When analyzing your sales numbers, Seth thinks various software can be helpful. However, when you use software to search for a product, you look at the market through your competitors' eyes. This is not the ideal way of doing things – instead, you would want to put yourself into your customer's position. To do so, Seth uses PPC – let's say, you purchase 25 coffee mugs, send them to the fulfillment center and start running PPC on it. Broad matches will show other similar keywords that Amazon shoppers are searching for. You'll be surprised to find out that no one is selling their products on some of these keywords, especially long-tail ones. Use it to your benefit!
The last thing Seth says is simply pulling the trigger. Eventually, when you have your numbers in front of you, you need to take your risk and launch the product which has the best potential based on sales, price, profit, and all other numbers that you need to keep an eye on. Exactly at this point, you need to let the numbers drive you and put your emotions aside whether it's your favorite product or not.
Meet Seth and many other Amazon experts and sellers in person – join us for the European Seller Conference on March 12-13, 2020!

If you want to find out more about Seth and Just One Dime, go and check their YouTube channel.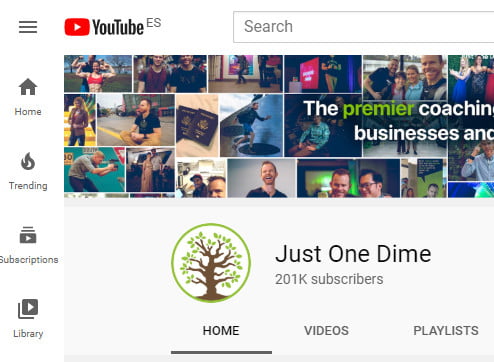 About Seth Kniep:
On a single dime, he built multiple multi-million $$$ eCommerce companies, selling on Amazon, eBay, Shopify, and investing in real estate. With a team of coaches and 20+ staff, headquartered in Austin, and a community of eCommerce entrepreneurs in over 100 countries, Seth and his team teach students how to start, build and scale eCommerce companies that turn into passive income machines on Amazon and beyond. Today, Just One Dime has trained multiple students into millionaires and countless students into over 6 figures a year.