When buying on Amazon, customers always look for a product that not only has high ratings but is also well-described in terms of its appearance, size, and other features. The best way to do so is a new feature that Amazon has presented recently – an Amazon live stream feature by which people can see how the product looks from different angles which is a hard task to do using only images.
Ehud Segev from Amazon Top Rated Live has started doing live streaming a few months ago and his company was the first one that started putting videos inside other people's listings. Right now he is ready to share everything you need to know about live streaming on Amazon.
Amazon Top Rated Live is the only authorized channel on the Amazon Live platform which is working with Amazon Live to create content for third-party sellers. Right now they are growing rapidly and choosing only top-rated products to work with.
Who can live stream on Amazon?
In order to create a live stream video, a seller needs to be invited to the program or to have a registered brand. Any brand registered on Amazon can start streaming on Amazon using the "Creators App" (only available on iOS). However, Ehud tells that at first, using this app and filming with an iPhone was extremely uncomfortable and the videos ended up being poor quality. That's when they came up with an idea to use professional studio equipment and, after dealing with some technical issues, they finally started making high-end live stream videos.
If you want to start streaming on Amazon, first of all, visit amazon.com/live and check out other people's videos so you get the image how does it look like. Then you need to make sure you have a strong internet connection, otherwise, your video will be blurry.
How does the process look like?
This is an Amazon live platform where you can see a video being broadcasted. Below it, you can see the products promoted in the video: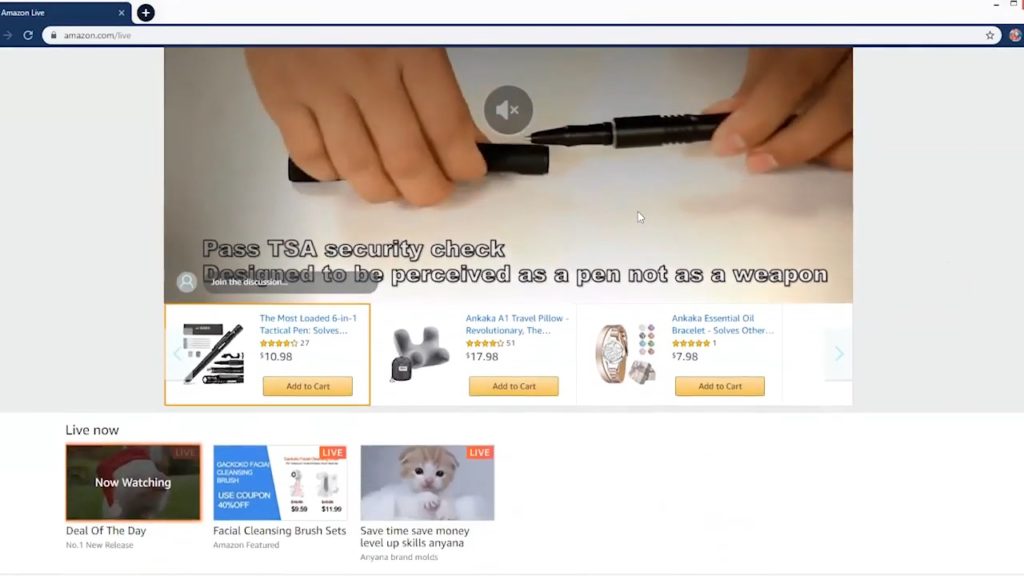 Every product has an "Add to Cart" button next to it, so if a customer likes a product in a video, it can be added to the cart in one click, also known as a "silver" click. When it comes to ranking, these "Add to Cart" clicks are the most important ones and this is one of the reasons that make an Amazon live platform worth using. However, not many people directly visit the platform – most of the customers see these videos in different places around Amazon. Depending on how many interactions and clicks your video gets, Amazon keeps showing it in different places. For example, if you search for a product, you will find a video inside the product pages that are featured on this particular video or in search results: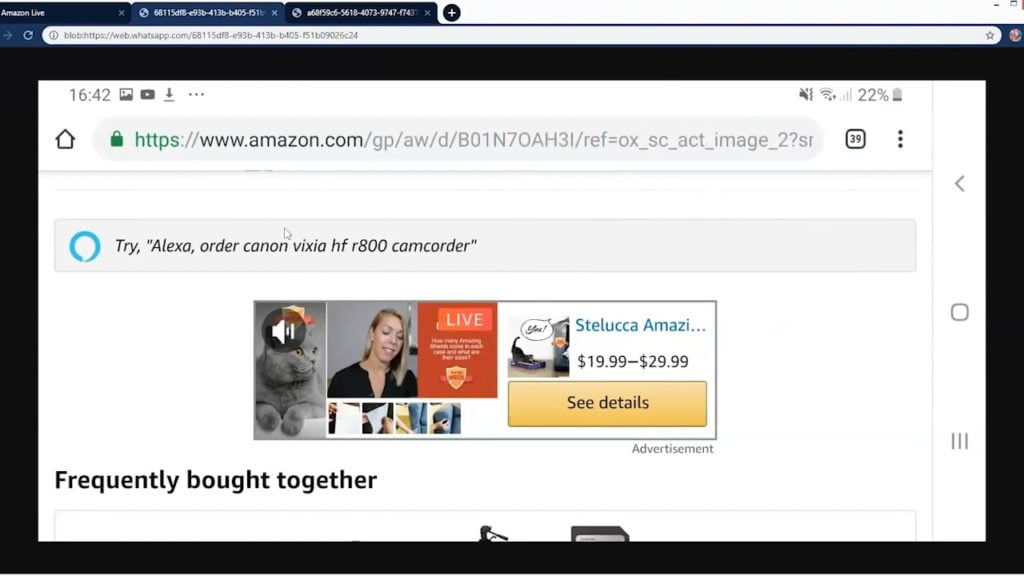 It is important to know that Amazon limits the reach of the videos that are broadcasted a number of times daily. This is why it's important to stream short videos at different times daily instead of putting one long video and re-stream it. When the video is actually on, then the related categories and products are getting exposed to this video so when people search for specific products, they will see the video inside their search result page.
What is the Amazon Top Rated Live service
Ehud explains that the Amazon Top Rated Live is the only authorized channel on the Amazon Live platform which is working with Amazon Live to create content for third-party sellers. Right now they are growing rapidly and choosing only top-rated products to work with.
Once they accept your product, they will produce a premium Top Rated promotional video for your product to reach more shoppers on Amazon and tell your brand story in a beautiful and engaging way. Moreover, they offer to stream this video 5 times a week at different times. So the process is easy and your video becomes an integral part of the shopping experience: Viewers can find your product directly next to the video player and interact with it by either clicking to your product page or adding it directly from the video to their cart. As Ehud believes, this is the best third-party endorsement that a product can get.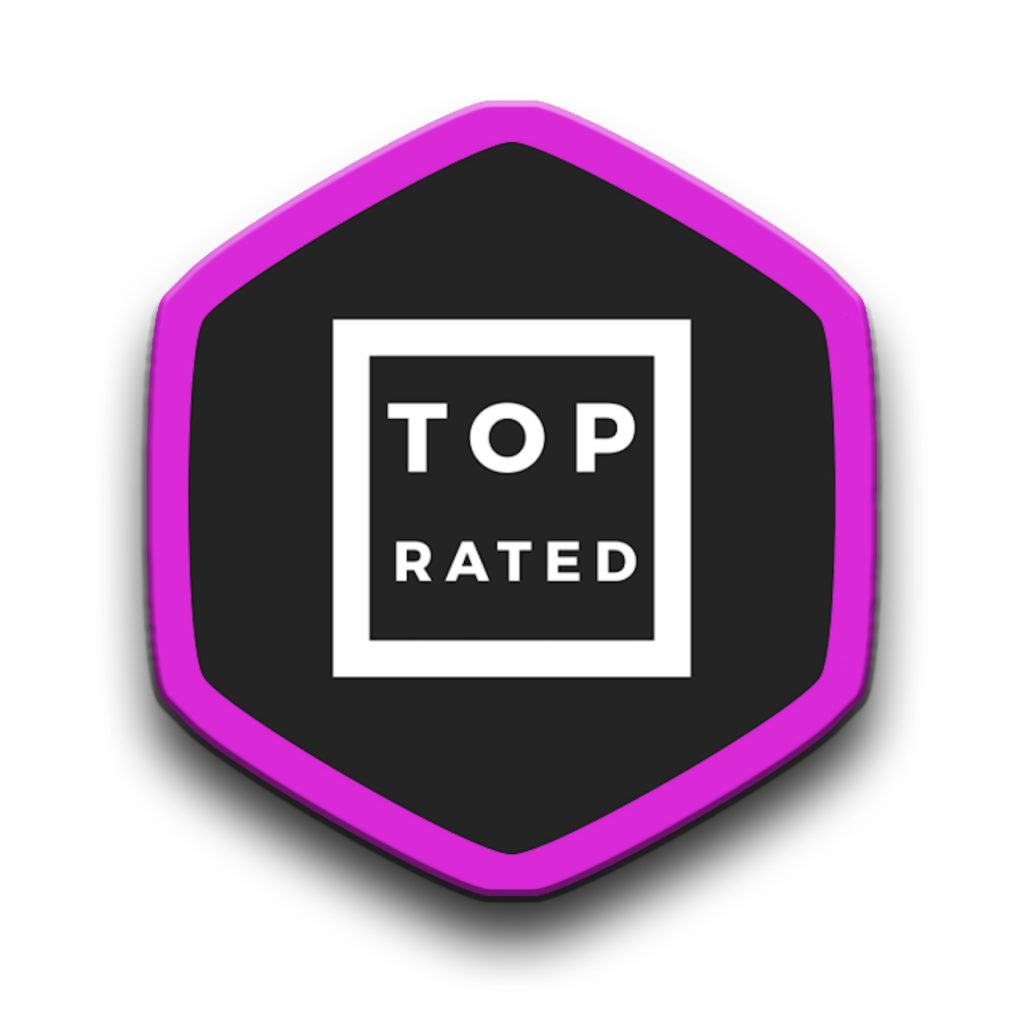 Things you need to keep in mind when streaming on Amazon:
Don't stream a pre-recorded video
Make sure you have a strong internet connection
Do shorter videos daily instead of one long video once a week
There are very strict rules that you need to be aware of – make sure there is no nudity, do not mention anything about reviews nor about how good your product is
Amazon allows you to stream your video again only after 24 hours
If you stream more than one video a day, the second video won't show on the Amazon live page
For now, you can only do live streams on .com domain
Don't forget to create a nice thumbnail and title for your video
GET 50 % OFF your first promotional video for your product by visiting Amazon Top Rated Live and mentioning ORANGE KLIK!
About Ehud Segev
Ehud Segev is an e-commerce powerhouse with over 20 years of an impressive record of excellence and unstoppable drive for mastering the Amazon platform and maximizing profitability for over 500 brands world-wide through successful utilization of advanced and cutting-edge methods. Chosen one of Israel's top authority for Amazon sellers, Segev is also a keynote speaker and renowned performer and author. Starred in a few national TV shows and theatrical productions, performed and lectured on television and stages worldwide from Hollywood to Bollywood.