Today we talk to Ken Kubec, the Vice President of Acquisition for Thrasio, the fastest-growing acquirer and operator of private label Amazon Third Party Sellers.
Ken shares the reasons why they are acquiring Amazon businesses, what they are looking for, and what are the main issues that make to turn down the purchase.
Why someone would want to buy an Amazon business?
The initial idea of the company was to scale-up direct-to-consumer e-commerce businesses. The co-founders of Thrasio had various backgrounds across software, SEO, venture capital, so they started acquiring direct-to-consumer brands that are built on the shop platforms or directly on their own site. So first of all, they leveraged search engine optimization to scale those brands.
At that point, the team came across Amazon third party FBA marketplace, which was different than direct-to-consumer, where you might be spending $20-$40 to acquire a customer, while your product costs the same. Obviously, that model doesn't work so you have to do it on a much higher price point.
Meanwhile, on Amazon, your basic customer acquisition costs 15% commission that you're paying. This operational leverage model was the reason why they decided to switch to Amazon FBA businesses.
Ken thinks that Amazon is reaching a point where they need to start providing the best end products to their consumers or they risk alienating themselves and opening them up to market share losses. He believes that the FBA program has a lot of operating leverage.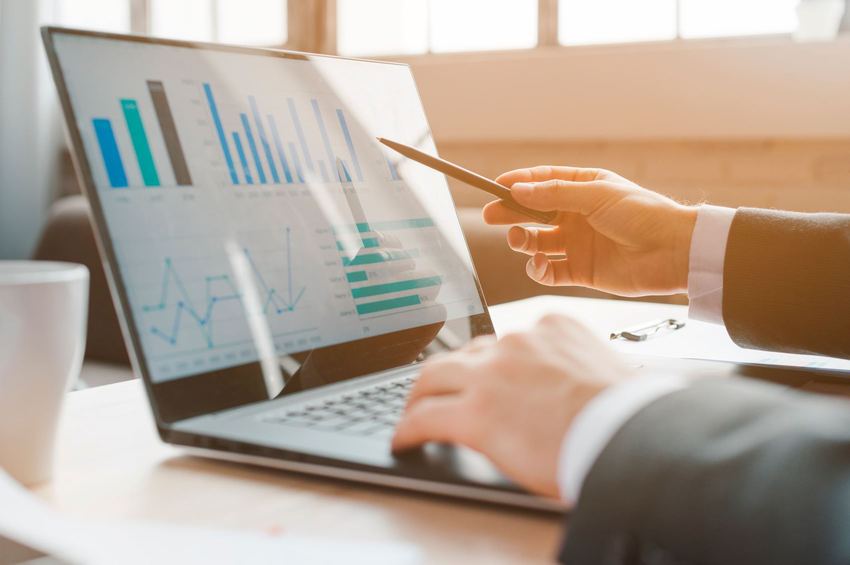 What a real buyer of Amazon businesses is looking for?
Basically, Thrasio is looking for businesses doing from $1 mln. to $15 mln. in revenue on a trailing 12 months basis. For them, the less product count the better so they prefer businesses that are doing, for example, $2 mln. a year in revenue on one SKU.
However, some people think it's a huge risk, but since Thrasio has a multitude of products, they're diversifying that risk across the entire brand portfolio.
In terms of the products, they look across all product categories. However, the products must be in high demand and rank in the top 5-10 organically for a majority of the search term volume as well as have strong product ratings.
When asked about where the business should be registered, Ken explains that the majority of their purchases are structured as an asset purchase agreement, so they're actually acquiring all the assets associated with the company, contrary than equity share purchase.
The only place where they do share purchases because of its benefits to the seller is in the UK. Other than that, as already mentioned, they do asset purchases so it doesn't really matter where the business is registered and domiciled.
So if the business is in Europe, Thrasio would be definitely interested in acquiring such a business. Actually, right now they have a company which is doing 80 % of the revenue in the UK and the rest of it in Europe and it's not even selling the US marketplace.

How a buyer makes the final decision?
Ken says they don't have a certain formula that can be applied when a buying decision is made. However, these are some of the key factors that you would want to consider to sell your business:
trailing 12 months net profit or sellers discretionary earnings which means if you are the owner, paying yourself $100k a year, you would add that to the net profit number and that would be sellers discretionary earnings – the profit that would occur to a buyer as a new owner.
good growth metrics
the age of the business
the category you are selling in
defense ability in the market
what your margin profile is
how much your business depends on seasonality
What are the main issues that make to turn down the purchase?
The most common issue is a disagreement on the price. Besides that, Ken says that sometimes there are situations when they are buying a business based on the last 12 months and its performance seems to be deteriorating, either from a revenue or profitability perspective, and that's something they would be very cautious about.
Speaking of which, Ken says that there might be various reasons behind why it happens – bad reviews, running out of stock, having your listings attacked and so on. There are lots of things that can go wrong that Ken definitely understands, so that's why the company is always sympathetic towards the sellers. The most important thing at this point is being upfront and honest and show the true picture of the business.
Future plans
Right know Thrasio has raised upwards of $100 mln. dollars in capital to go and buy businesses, so Ken thinks this is going to carry them through the second quarter of 2020 on the pace that they are currently on.
Ken believes in the opportunity to buy a couple hundred million dollars worth of revenue of Amazon FBA businesses since there are a lot of awesome sellers who have built successful businesses. And the main goal for Thrasio is to provide an opportunity for Amazon sellers to sell their businesses for the best price.
Find more on https://www.thras.io/
Mention ORANGE KLIK when contacting Ken at ken@thras.io if you are considering selling your business.
About Ken Kubec
Ken Kubec is Vice President of Acquisitions for Thrasio. Thrasio is the fastest-growing acquirer and operator of private label Amazon Third Party Sellers. Thrasio is not a broker, rather a direct buyer and operator of businesses. The company has acquired ~20 Amazon businesses over the past year. The company has a streamlined due diligence, acquisition and migration process that allows them to close their acquisitions within 30-45 days with cash at close.