SellerPoll 2019 awards wrapped up this year by awarding the best in the Amazon industry. Hosted by Danny McMillan from Seller Sessions, the awards attracted huge attention and excitement with a little pinch of healthy competition. And we are proud to say that Orange Klik's channel was voted as the best Youtube channel in the industry! Click here to get to know all the winners of this year's SellerPoll.
Participants were nominated in 9 categories
Since the Amazon community is full of different kinds of talents, including service providers, consultants, and even podcasts, there were 9 categories in which the most influential industry names were nominated. This is the full list of categories:
Outstanding contribution
Software company
Service provider
Amazon consultant
Facebook group
YouTube channel
Podcast
Event / Conference
Amazon training course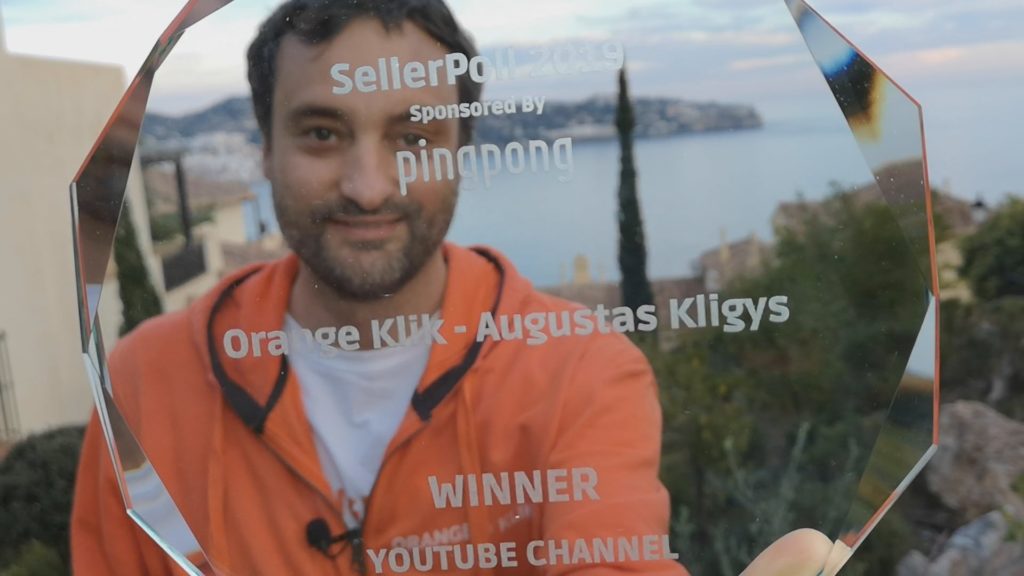 We must say it was really interesting to follow the voting – Danny took good care of sharing updates with all of us that made everyone even more curious to finally find out who gets most of the votes at the end. Personally, we weren't expecting a lot since there were big channels in our categories, such as Jungle Scout, Helium 10, Amazing.com, and so many more! We are more than grateful to all of you who voted for our contribution to the community! Thank you!
And, of course, congratulations to all the winners who help Amazon sellers by providing valuable tools and content!