The Billion Dollar Seller Summit event for advanced Amazon sellers is one of the most famous events in the Amazon industry, happening in Austin, Texas on November 13-17, 2019. The organizer of the event is a well-known private label seller and entrepreneur Kevin King. Today we asked him to share the best hack from the latest Billion Dollar Seller Summit event.
What speakers you will meet
Kevin explains the Billion Dollar Seller Summit is the place where he personally selects only those speakers, who bring the most value to the audience. The average seller at Billion Dollar Seller Summit #1 was selling $6.1 million per year on Amazon. Most attendees said it was the best, highest-level event for Amazon sellers they have ever been to.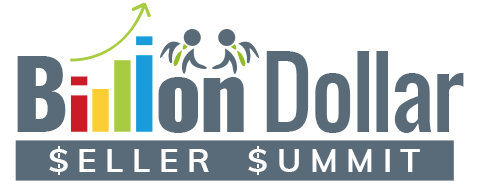 This time there will be speakers flying in from Singapore, Romania, Israel, Shenzhen China, Canada, Scotland, Australia, and the United States:
Kevin King – 7-figure seller, worldwide speaker, lead mentor to Helium 10 Elite and host of BDSS.
David Da – Chinese black technology expert doing $20+ million annually.
Tim Jordan – 7-figure seller and sourcing/logistics super expert.
Tomer Rabinovich – Israeli Jedi master at the innovative product and keyword research techniques.
Ivan Ong – Singaporean super affiliate now absolutely crushing it on Amazon.
Super Kevin – One of the top 2 black technology minds in China who makes millions doing white hat too.
Paul Baron – One of the foremost experts on using chatbots to drive massive results on Amazon.
Joe Valley – Serial entrepreneur who has helped sell millions of dollars worth of Amazon businesses.
Kian Golzari – One of the world's leading product development and sourcing experts (2,500+ products).
Michael Hartman – Well-respected marketing & finance strategist, PPC, and Amazon Scaling Expert.
Norman Farrar – Serial entrepreneur, business consultant, and Amazon/eCommerce expert since mid-'90s.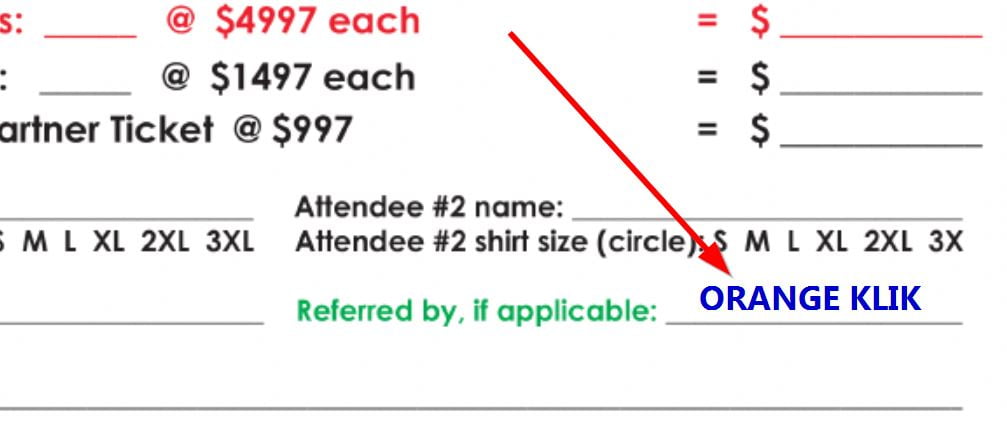 Mention ORANGE KLIK in the Referred By section to get a $1000 USD discount
What you will learn
Learn exclusive, never-before-seen strategies for explosive Amazon sales growth:
Using brand analytics on a deep level to find the top 20 keywords you should focus on during the launch.
Successful, foolproof blackhat and white hat methods to get quality reviews fast
Tactics Chinese sellers use to destroy the competition and rank to the top fast
Alternative sourcing methods and resources that could save you hundreds of thousands of dollars
How to use your Amazon skills to get exclusives with some of the top brands and celebrities in the world
Little known mistakes sellers make selling the business that cost them 5, 6 or 7 figures of cash in hand
How to create natural, organic-looking calendar launch flows using Manychat to rank to the top of page one
Pure gold ninja hack contest that will blow your mind among all attendees with cash prizes
45 super cool quick tactics that could grow, protect, scale and differentiate your business
How to use SEO tactics and outside traffic to double or triple your sales within a couple of months
Formula showing how to increase ACoS to get massive returns on Organic sales that will surprise you
Using a predictive shopping pixel (NOT Facebook's or Google's) to get $100K in sales on a $8K spend
And that is just the beginning! This event is high-level. It is NOT being filmed or recorded. Limited to 50 sellers.
Mention ORANGE KLIK when buying your ticket to Billion Dollar Seller Summit for a $1000 USD discount!
Also Find Kevin on:
About Kevin King
Kevin King is a serial entrepreneur who has been involved in e-commerce since 1995. He sells millions of dollars each year on Amazon.com. He is a recurring guest on all of the top FBA podcasts, and popular speaker at Amazon conferences because he delivers actionable and tactical strategies that can boost your Amazon sales almost immediately. He also mentors sellers collectively doing over half a billion US dollars per year on Amazon in the Iluminati Mastermind, and he trains new sellers in his popular Freedom Ticket program.