The compound effect is about taking small steps at one time which don't have an immediate effect but strongly affects your long-term goals. In this FINAL PIECE TALK episode, Augustas Kligys and Olav Vannik talk about this effect, why it is important in our daily and business life and how to keep pushing yourself towards your big goal.
What is the compound effect?
The compound effect appears when you start doing something but don't see results right away. It is all about small steps you take that eventually will add up in time to the bigger picture.
For example, when you start a business, the first year is the most struggling, the second year is likely to be a bit better and during the third or fourth year, you are finally starting to get results.
Augustas shares an example of when compound effect appears in business: A guy who runs a software service company once told Augustas that if they had quitted their journey after the first 4 years, they would've had to start a new business. Only during the fifth year, their business started to grow because they were constantly putting a lot of work and found out what decisions work the best. One of these things was quitting their physical office and hiring a remote team. Augustas believes that was the core of the big change.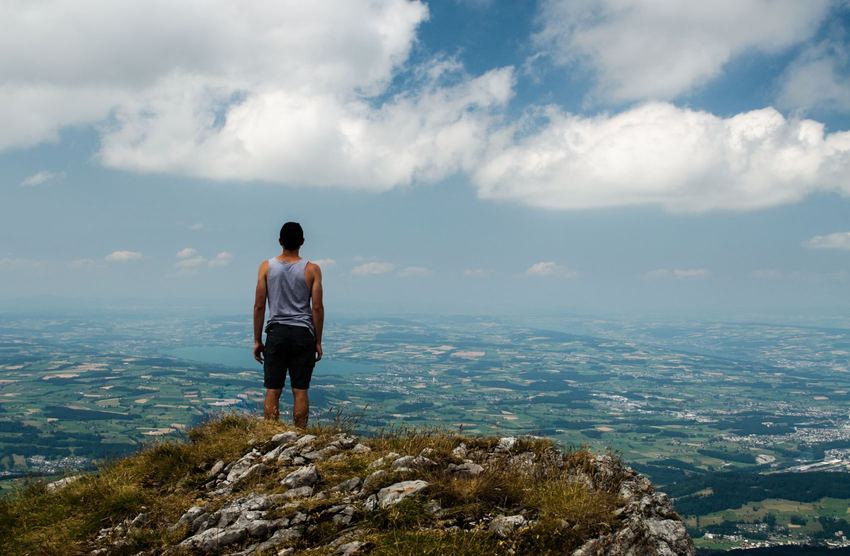 The idea is not giving up
As you already know, the compound effect is about being able to see the big picture and going towards your goal by taking small steps daily. People tend to quit after a few months if they are not seeing the results and it's the hardest part of it. You always need to focus on your long-term goal instead of hoping for immediate results here and now.
Augustas shares that in the last couple of years when he started creating virtual summits he could already see how things were getting better within each summit. Eventually, after the third or fourth summit, he started receiving more inquiries from Amazon influencers willing to join his virtual summits. Right now, after 6 virtual summits, Augustas is determined to grow his business even more: He has already successfully organized a couple of live conferences and is not going to stop. He believes it will eventually lead to strong business growth within the next two years.
When talking about Amazon business, Olav says that his very first sales on Amazon didn't seem like a big deal. However, you need to start pushing yourself, invest your time and effort into it and be patient – all things take time and you will inevitably see exponential growth in your business if you stick to the plan. Work today so you can enjoy the future results.
Resources mentioned in the video:
About Olav Vannik
Olav Vannik is an entrepreneur who dropped out of university. He started his first e-commerce business when he was 24 years old and has never looked back since that. He successfully sold his first Amazon FBA business and is now building a new one.