Optimizing your Amazon listing is one of the best things you can do to reach a wider audience for your Amazon business. But what a good optimization means? There are some techniques that guarantee your product always lands on the top of the keyword searches, gather more clicks, and eventually, get more sales. In this video, Danny Carlson from Kenji ROI shows you a couple of tricks on how to turn your basic organic listing into a more optimized one through product photography and PPC Campaigns.
Danny Carlson is a Vancouver native based in Bali, Indonesia. His company Kenji ROI specializes in Amazon Listing Optimization and PPC Management. Kenji ROI provides all the client listings, product photography, content videos, and copywriting keywords. All these things are then matched with Amazon (PPC) to ensure the best product placement on Amazon.
Listen to our chat with Danny on his Actualize Freedom Podcast.
First of all, what is Amazon listing optimization and Amazon PPC?
Amazon Listing Optimization is converting your product listing in a more optimized way to have better visibility on Amazon Keyword Searches which in turn will turn into organic sales.
Amazon PPC or (Pay-Per-Click) is a sponsored product system where an Amazon seller pays only for his advertisement once a potential buyer clicks and views his product.
With all these technical terms out of the way, here are Danny Carlson's Amazon Listing Optimization and PPC Campaign Life-hacks that you can use for your business.
Pay attention to your CTRs
Click-Through Rate or CTR is the ratio between the total number of clicks your ad gets and the total number of times your ad has been shown. Conversation Rate, on the other hand, is the ratio between the number of orders you get and the number of clicks your ad makes.
Danny tells us that no matter how good you optimize your Amazon PPC, if your listing conversion rate or click-through rates are not well optimized you're just going to be spending way more money than you need to. And the most effective way to bring your ACoS (Advertising Cost of Sale) down is to increase your conversion rate and your click-through rates right. He adds that reviews are a really big factor in achieving that goal.
ACoS is defined as the ratio between the cost of ad spending and targeted sales with the formula, (Ad Spending divided by targeted sales.)
And since good reviews are hard to come by, especially when you are just starting up, Danny doesn't recommend manipulating them but instead, you can manipulate the quality of your listing and the easiest quickest way to do so is with the one main image.
Images affect the conversion rate of your listing
Your main image is going to drastically affect the click-through rate of your listing. Imagine yourself bidding for a competitive keyword on Amazon PPC and then your product goes on top of the list of the search results. This might be a good sign. But then your product image looks crappy and unprofessional, so potential buyers will probably click on your listing but will not buy anything. You then pay Amazon for that click but it doesn't convert into a sale. Amazon wins.
Danny adds that there are more or less 15 or 20 different modules that Amazon puts on the listings to try to redirect customers to the product they're most likely to buy. The most effective trick you can do to impact your click-through rates and conversion rates right away with minimal effort is to have a high-quality image.
The first thing that a potential buyer sees on the search results is your main image for your product and as the saying goes, "First impressions last." Now what you can do to get that potential customer to click on your listing is to have the main product image that looks professional and pleasing to the eye. This is where a good product photographer comes in.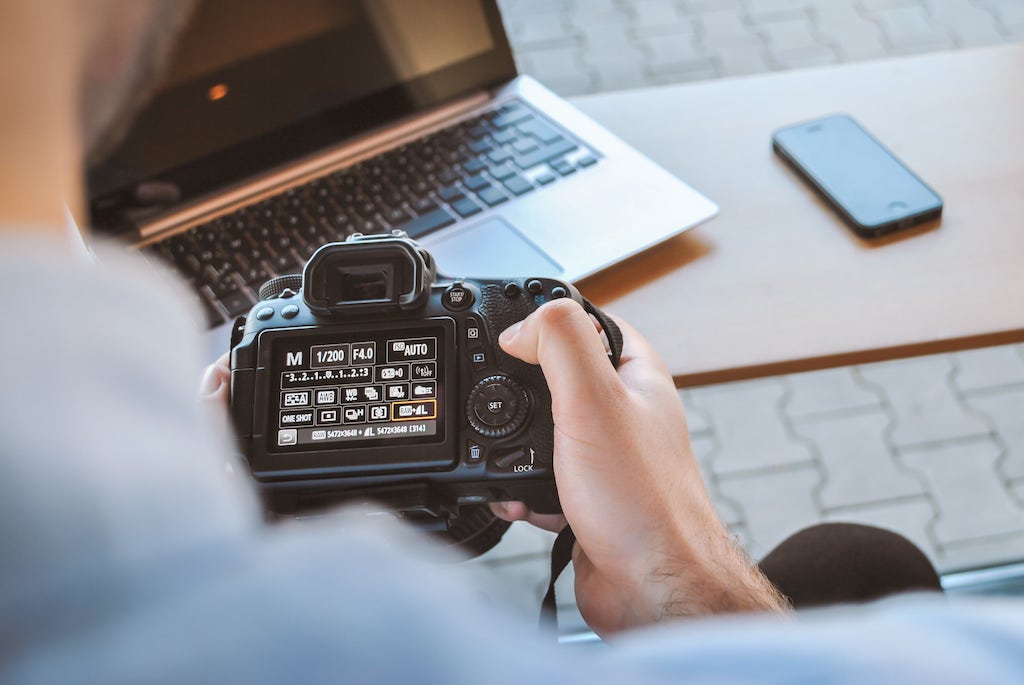 Danny recommends having your product photographer take a separate picture of each one of those products from the same angle and then maybe all three items separately from a different angle. Then hire a good graphic designer to have these images enhanced on Photoshop with rearrangements, all the amazing zoom-ins and maybe add a great graphic reflection effect on the background. Doing these two things will surely make your product listing stand out from the rest of the competition.
Use the right keywords in your listing
There are some main keywords that you're trying to get your pay-per-click ads to show up for but Amazon is not giving you any traffic for them, even though you know these keywords get a lot of search volume and your product is super relevant.
Not tracking what keywords are indexing on your listing is one common mistake most Amazon sellers commit when it comes to listing optimization. For this, Danny recommends using Helium 10, a software that has a keyword rank tracker and an index checker you can use to double-check that you're actually indexing on Amazon. If you are not indexing, then Amazon will not be able to show your ad for that keyword and if that keyword is a high volume one, then it means losing hundreds of ad dollars to nothing.
Danny advises to not become too obsessed with tracking your indexing too much and recommends to focus on your top ten product listing keywords only and try to fix them and sort them out so you can redirect some of your resources to other equally important stuff like launching new products or other marketing strategies.
Stuffing your listing with keywords not related to your product might be confusing Amazon algorithms and is causing your indexing to run all over the place. It is best to limit the number of keywords you put on your listing especially those that are not necessary and confusing both for the Amazon platform and your potential buyers. Quality rather than quantity is still a good principle to follow when it comes to choosing your keywords for your product listing.
And finally, Danny tells us that doing these tips and tricks that he mentioned, it's basically the 80/20 principle of getting your PPC campaigns to perform better. And if you go through that process with your top-performing products, your ACoS is going to drop down and your Amazon PPC is going to be more effective as well as your organic products are gonna be more effective and convert better.
If you want to find out more about Kenji ROI, visit their website by clicking here. You can chat with Danny on Facebook – here's the link to find him.
About Danny Carlson:
Danny Carlson is an Amazon FBA entrepreneur specializing in PPC Management and Listing Optimization. He founded the Amazon Seller Agency "Kenji ROI" in 2016 & has grown it to more than 10 team members. Kenji ROI has served 638+ Amazon sellers with product photography, video, copywriting, Amazon SEO, and Amazon PPC Management services, and has produced 1355+ Amazon product listings.