It's not uncommon to get caught in keyword research paralysis with Amazon products. But with the right tools in place, though, you can get through it in less time. In this post, you'll find top SEO tips and hacks so you can build successful Amazon listings that sell.
Essential Ranking Factors on Amazon
Search engine optimization is a complicated process, and it's not always easy to know what works best for your product. Understanding sales velocity and optimizing Amazon keyword combinations can be the difference between success and failure.
Sales Velocity
This is a metric employed by Amazon to show how quickly a product is selling on the marketplace, not just to notify sellers how their business is doing. The relationship between sales velocity and Amazon SEO is fairly simple: the more money you make on Amazon, the better you'll be ranked. If you create a convincing sales result for Amazon, the marketplace will provide you with some special advantages.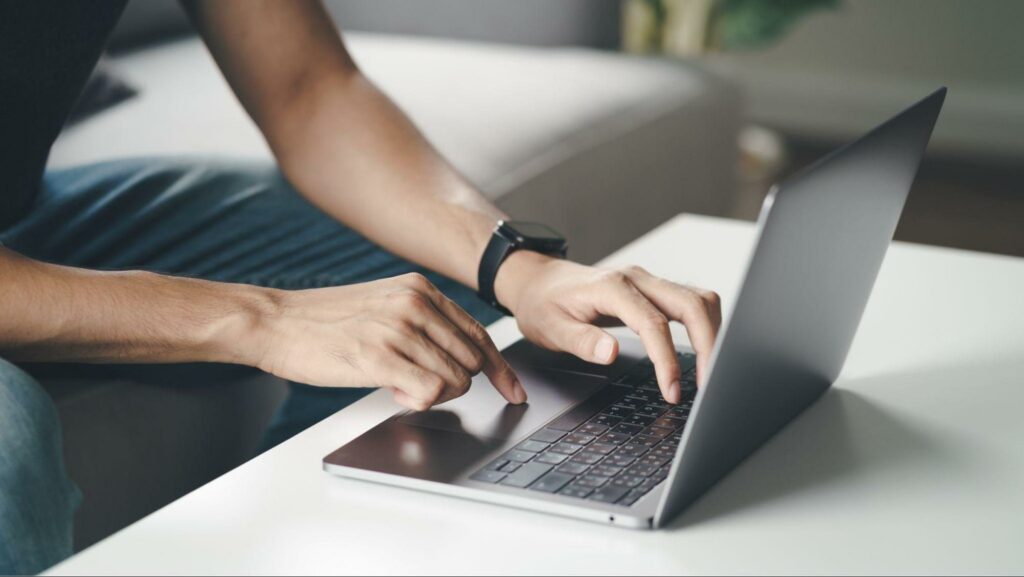 In addition to creating an effective SEO strategy, you can also increase your sales speed by running PPC ad campaigns, examining conversions, and boosting buyer feedback. Seasoned sellers also work with their Amazon seller colleagues, helping each other via referral traffic.
Keyword Mastery
Amazon SEO divides the searchable universe into keywords. Those keywords make up the search terms people enter for a given term. Knowing what search terms are being used for a given term is of immense importance (even more so for Amazon because people use it to find anything from books to pet supplies).
Keywords are constantly evolving with content, customer interactions, and customer demands. It is not easy to write high-quality product content that ranks well on the Amazon search engine, but identifying and mapping your audience's pain points is the first step. Amazon's search engine is designed for consumers, so getting your products in front of them might be your best bet.
Identify the Most Important Keywords
Identifying and optimizing keywords is one of the most important aspects of being efficient on Amazon. The keyword choice can make all the difference between pages one and fifty. Amazon ranks products with word-matching software, and keyword indexation works similarly. Most users will find the best keyword for the product and combine their brand name to produce their desired result.
Use the Amazon Search Bar for Keyword Suggestions
Amazon is useful for market research, but it's also a treasure trove of keyword variations you may not have thought of. Before you spend hours combing your niche for a key phrase, check Amazon's search bar for keyword suggestions. It's usually a sure bet as to where your main keyword falls.
Key Elements of a Product Listing for Amazon SEO Optimization
Many entrepreneurs dream of riding the wave of their commerce to a successful Amazon business. But in order to make it there, you need the right product listings, keywords, and images. The product listing is the initial point of contact between a shopper and a retailer. Different product listings are tailored for different types of shoppers and different shopping journeys.
A great listing on Amazon requires that the seller optimizes for quantity and quality of reviews, overall listing and product description length, and the listing's text and image content. Let's get into the details.
Product Titles
Amazon product titles must be succinct and enticing. They should communicate their value to prospective customers in just a few words. And they have to be catchy without being misleading. Even though Amazon's algorithm uses word count and title length as a signal to choose what Amazon product to promote, you can use keywords in your title to have a better chance of getting more visibility and sales in the Amazon marketplace.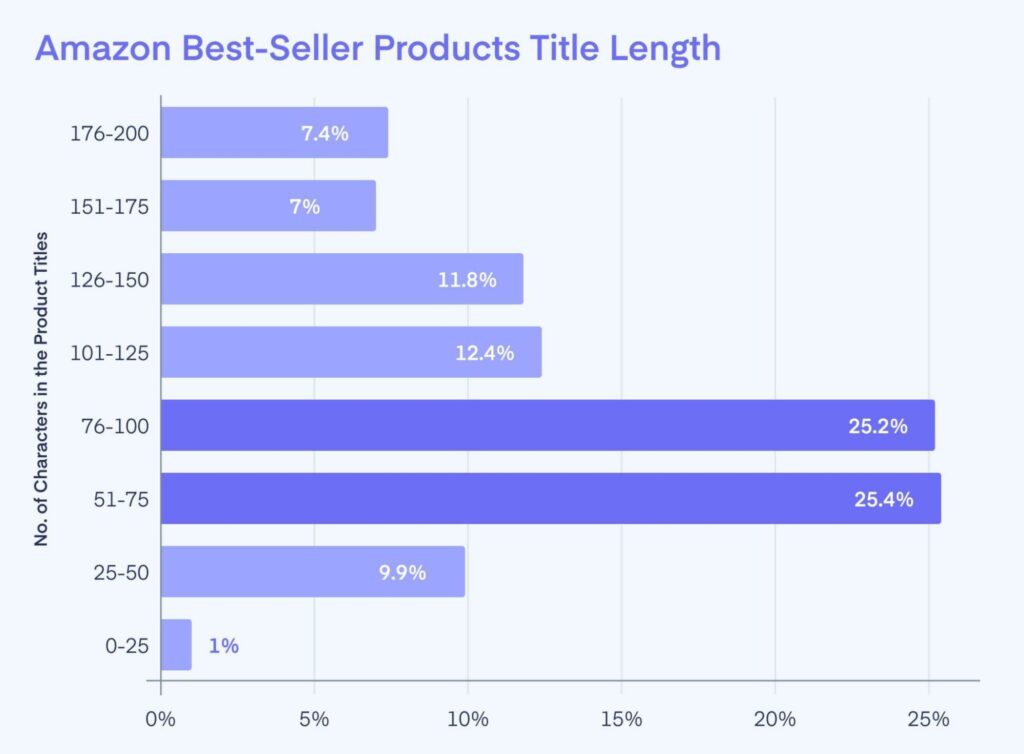 Here are some things to keep in mind when creating a listing on Amazon:
Brand name
Product name
Material or characteristic of the product
The variance of color and size
Product type
Product Descriptions
Combining detailed listings with a well-crafted product description is key to winning sales on Amazon. You need great descriptions that tell buyers why these products are unique and/or better than competing products. And make sure to include the top keywords into your product descriptions to make it easier for shoppers to spot you.
Bullet Points
Bullet points are a great way to fill in the product page and present users with helpful, attainable information quickly and painlessly. Bullet points will keep visitors scrolling on down to read more, view your product, and ultimately, buy it.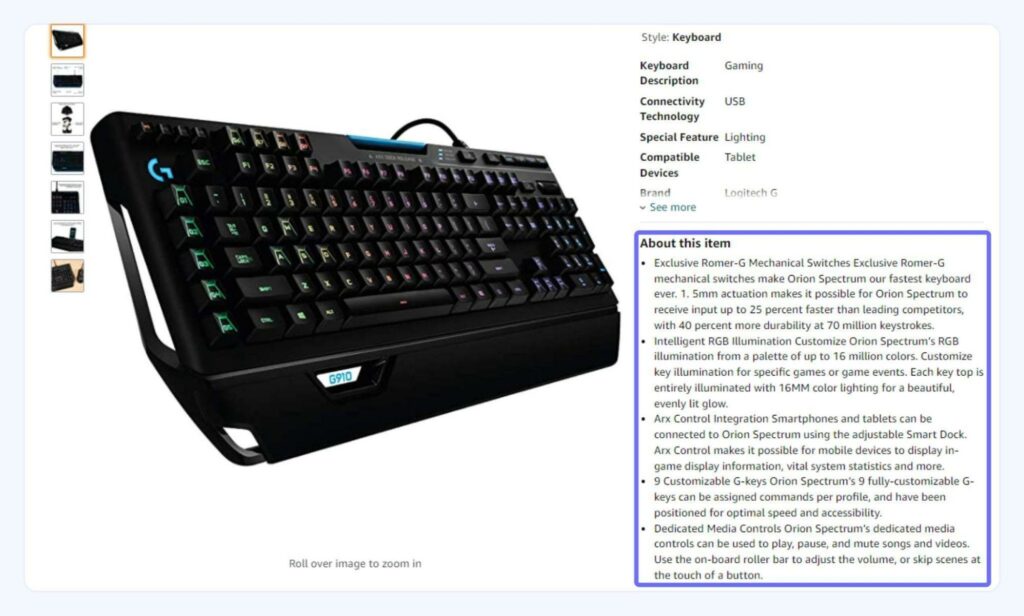 High-Quality Images
Every stage of the buying process presents a chance for conversion. Captivating product-specific images trigger greater desire and purchase intent on eCommerce websites. When your high-quality images and visuals are just what your visitors have been longing for, all of your conversion rates will improve.
Product Price
When you're pricing a product, the most important thing is finding your competitive one and setting pricing that makes sense for your business. Amazon is a consumer-centric giant and it is focused on displaying offers with the most relevant products that are priced affordably. If you learn to work out a good pricing strategy on Amazon, you'll be one step closer to success. This is what makes you both a reliable and a competitive seller.
Start with the lowest price that your margin can afford. This way, you'll improve your ranking and increase conversion rates.
Amazon Product Reviews
There are a lot of ways to establish authority and trustworthiness on Amazon, but your best bet is to focus on long-term strategies, like acquiring positive reviews. And while it might seem like a minor detail in your customer relationship decision, a lot of people say reviews are heavily weighted on Amazon, so even a few bad reviews can make or break a sale.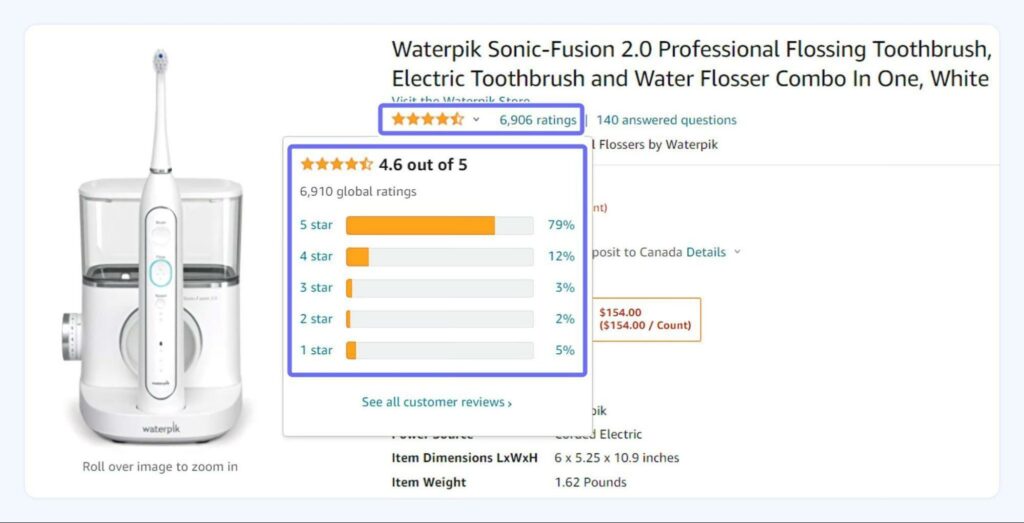 Amazon makes it easy to leave feedback and a review on your products. All you have to do is ask for them. You need to encourage your shoppers to leave feedback via email or social media. And to make sure those will be positive, do your best to provide an excellent shopping experience.
Amazon SEO Strategy for 2022
We've compiled a list of valuable tips to help you develop the most efficient Amazon SEO strategy in 2022. Let's go!
Target Long-Tail Keywords
People often have to dig through a fat list of keywords to find the perfect, relevant keyword to target. But, what they often forget, it's vital not to focus on the most obvious keywords and phrases only.
Focusing on long keywords is a renewed strategy to a keyword search on Amazon. They usually comprise three or more words and have less search volume than short keywords, but they still drive greater conversions with less to no competition.
There are several ways of finding them:
Use Amazon Autocomplete Feature. This tool is great for finding long-tail keywords that suit your products. You only need to type your main keyword in the Amazon search bar, and you will receive more recommendations based on the actual searches that occur on Amazon.
Leverage Paid Keyword Tools. You can purchase keyword research tools that have a monthly subscription fee and then find out what keywords are most profitable. Yahoo! Keyword Tool, for example, suggests keywords within certain keyword sets and includes their estimated search volume and cost-per-thousand impressions.
Use Amazon Search Terms Report. Amazon search terms report is an easy way to examine keywords searches for a product type and find the best keywords to target for that product. Amazon Brand Registry sellers can use the report to get insights into the most popular search terms.
Note: Targeting a long-tail keyword on Amazon might be different than targeting a long-tail keyword in other search engines. That's because Amazon is still working the kinks out of their search engine algorithm, currently optimizing for algorithmic ranking, usability, and engagement from buyers. So, when searching for your long-tail keyword, your focus should be on establishing the relevance of keywords to your products.
Make Your Listing Niche-Relevant
Niche marketing is your answer to the digital age. Establishing relevance by finding a unique perspective on a product is extremely important. The concept is simple: find a small but super-specific market. While you'll have a smaller potential customer base, your customers will be more loyal.
When you have your product listed on a marketplace, it's crucial to ensure that your listing tells the most accurate story of your product. A listing optimized for your product's niche can help you take advantage of the market's top performers.
More and more online sellers are giving users the opportunity to search for specialized products. Your products will be identified as a specific product category's best offers when you make sure your listing follows these rules:
First Thing's First: Keywords. Do they need to be present in the title? On the product listing itself? For keywords on Amazon, choose based on what you need your product listing to accomplish.
Secondly: Product copy should also be SEO-friendly and engaging to your readers.
Lastly: for SEO purposes, you'll want to consider whether your product listing has a topical relevance- i.e. up-and-coming keyword you've planned to rank.
Have a Competitive Pricing Strategy
One of the primary ways to boost your conversion rates and sales is to have a competitive pricing strategy. However, it can be challenging to find the best possible prices that work for you. That's why it's important to use analytics and other tools to understand which pricing strategies are the most profitable for your audience. You can use Amazon's Automate Pricing tool for this purpose.
Raising prices is tough, but it's a necessary evil away from profitability. There is an inherent risk with pricing your product below competitive market rates. You are effectively undercutting your potential competitors and offering your product at an unsustainable price. Your unstable budget could lead to negative sales by creating buyer's remorse in a sense. This is a risk any entrepreneur should always be aware of when pricing their products.
Keep Your Stocks Full
As a retailer, you know the importance of stocking your warehouse with the right inventory. Making sure the inventory of your business is always well-stocked is important for a number of reasons: it helps consumers find what they're looking for – or to see if it's available at all, it helps keep the business flowing, and it saves you from abandoned carts.
Make sure you have a few days' worth of goods set aside in case of emergency or bad weather. Whatever your strategy is for getting goods, ensure that you can make a minimal replenishment plan, so you don't squander your best inventory.
Boost Sales Across Channels
The eСommerce giant Amazon is becoming the go-to place for online shopping. But the shopping experience is limited to just Amazon's website. Keeping selling momentum means using multiple channels for marketing.
Amazon is a jumping-off point for brands who want to sell on Amazon everywhere else. Take a cue from your competitors and leverage the external channels you use to connect with more customers. Amazon itself encourages sellers to drive external traffic to the marketplace in exchange for the opportunity of higher visibility and top-ranking positions.
Deliver Superior Customer Experience
One of your most direct ways to show your customers what you're capable of is to provide the best shopping experience – one that will provide them with an unforgettable experience of discovery and delight.
The web is now crowded with products. Theoretically, search engines should be able to help shoppers narrow these choices down, but it can be too difficult to find the right product. You need to help shoppers with product selection and make it easy for them to complete the purchase. Analytics and customer insights are key to understanding what makes users buy, how to get more conversions, and making sure you please your audience base so they don't go to your competitors.
You need to give your customers a good reason to buy your products.
With the traditional retail model reaching a breaking point, it's time for marketers to switch from a digital-first to a customer-first culture. You need to close the digital divide and ensure that our customers have an engaging shopping experience.
Earn Special Badges
If your Amazon store is doing well, as we hope you do, it's only a matter of time before you reach "Best Seller" status. That's when you will get a badge on your product page, showing off your success and allowing Amazon to advertise the achievement to the world. It can help increase sales and boost your brand awareness significantly.
Amazon's Choice Badge, the Climate Pledge Friendly badge, and Amazon Prime badge are opportunities you can chase on Amazon to show your customers that you are a sales champion and that buying from you is a smart decision.
SEO-Optimize for Voice Search
The share of mobile traffic and voice requests is growing relentlessly. Who previously optimizes the site for these realities – will get their customers. Voice search queries are different from written queries: they are longer and more detailed. Users request information in simple colloquial language, and phrases can be vague and fragmented. To meet user requests, it is necessary to gather a detailed semantic core and understand the intentions of buyers.
According to Statista, the number of shoppers who use voice-activated devices daily in the United States has risen significantly.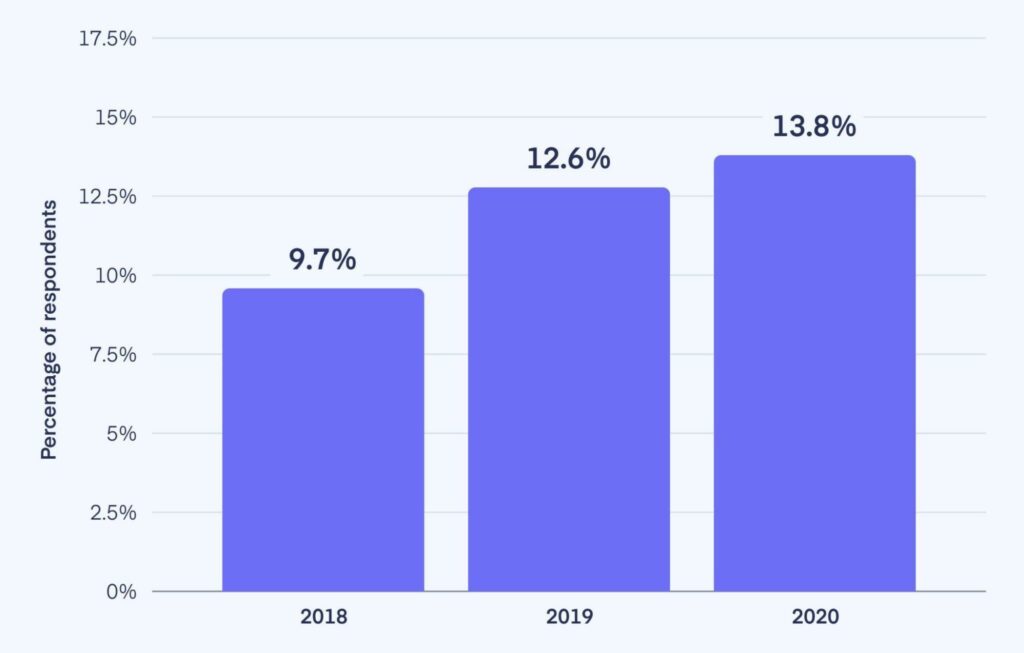 Therefore, it is necessary to analyze the target audience in-depth and classify semantics into thematic groups. SEO is also important for video content. The key features of the selection are the title and description of the video: you should think about the right keywords, content quality, and add metadata and subtitles.
Be Audience-Focused
A lot of content marketers worry that the popularity of Amazon means their work is way too generic for Amazon shoppers. That's not true. Amazon shoppers are fairly unique, and, as such, your content has to be too. You can develop content specifically for Amazon readers like this.
Your best chance of understanding how to improve your Amazon daily deals goals is to make sure you're focusing specifically on your Amazon audience. You'll embed yourself into the minds of your website's regular visitors, establish relationships, and build trust. In other words, you'll let your Amazon audience know you're working for them, not against them.
Think about your target customers. Do you have a large number of small merchants selling goods on Amazon? Are you trying to reach the marketing and sales veteran? Or is your audience made up of high-end customers? Which segment is your audience more likely to be in?
Final Word
Amazon, the world's largest marketplace, proves it's really possible to start on the internet and make a big impact. That being said, you need to be marketing to the right people on the right platform to rise to the top, so understanding the basics of Amazon is necessary.
We hope this article was helpful! Stay tuned for more awesome content!