ORANGE KLIK
Barcamp
with

Dragonflip
Lisbon, Portugal 2022
June 9th (Thu) - Experience & Networking Day
June 10th (Fri) - Barcamp "Unconference" Day
What is a Barcamp?
"Orange Klik Barcamp with Dragonflip" takes place on June 10th (Friday).
A barcamp is an event where the content is generated by attendees. Based on what topics you as an Amazon seller want to learn about, we will organize multiple breakout rooms throughout the day.
The topics will be chosen and decided by the participants (including you!) during the first hour of the event.
Rather than following a predetermined schedule that might not work for everyone, we will invite you, experienced sellers and experts, to share your expertise and insights, as well as to get advice on your current challenges.
Does this type of event work for Amazon sellers?
Definitely! Seller Barcamps are very popular among the Amazon sellers community in Germany (check their website at www.sellerbarcamp.com).
Orange Klik is partnering with one of the German Seller Barcamp co-founders, Dragonflip. And for the first time, we are offering a Barcamp event to the international English-speaking community of Amazon sellers.
VIP DINNER - June 9th (Thursday)
VIP Dinner a day before, on Thursday (June 9th) at 19:00 is included in the "Amazon Sellers" ticket.
Schedule - June 10th (Friday)
8:00 - 9:00 - Registration. Morning coffee, networking.
9:00 - 10:00 - Planning of the Barcamp Sessions.
10:00 - 12:45 - Barcamp sessions - round 1, 2 and 3. There will be 3 rounds of discussions and presentations in 4-5 break out rooms. 45 min discussions and 15 min breaks.
12:45 - 14:00 - Lunch. Buffet style lunch in the same venue. Lots of time to reflect on what has been learned and share experiences with other attendees.
14:00 - 17:00 - Barcamp sessions - round 4, 5 and 6.
17:00 - 17:30 - End session. We are looking for a sponsor to provide soft drinks, beer and evening snacks.
Barcamp venue is open until 18:30. From 19:00 we meet at the afterparty place announced during the event.
Planing of the Barcamp Sessions
During the planning session of the event (at 9:00 am) you and other attendees will have an opportunity to pitch your own session on any topic.
The pitch (maximum 1 min) can be an offer to share your own experience, insights, discoveries or just a wish to brainstorm on a specific challenge you are facing right now. It can also be a slide deck, which you prepared before the event and you will be projecting it on the screen to other attendees interested in the topic. Sometimes the issue you want to address might be very complex. Still, you have a a chance to find those handful of sellers with the same challenge and discuss that for 45 minutes in a small intimate group.
We also expect known Amazon experts (influencers) to attend and offer to share their expertise in a free form or a ready to present slide deck.
Each pitch of at most 1 minute long will be followed by the voting round from the audience. This will show us how many people are interested in the topic and according to that different size break-out rooms will be assigned. More votes mean the session will take place in a bigger break-out room.
After voting ends, we will create a board with the full schedule of the Barcamp Day.
Each session lasts for 45 minutes, followed by a 15-minute break. Each hour there will be parallel sessions happening in 4-5 break-out rooms. Throughout the day you can expect about 5-6 one hour blocks dedicated to the sessions in multiple break-out rooms.
The Barcamp concept will let you decide on what you want to learn about, which will always correspond to the topics that matter to you the most in the current state of your Amazon business journey.
Who the Barcamp is designed for?
For Amazon FBA private label sellers
If you are an experienced Amazon FBA seller you'll be able to make the best out of this event. Moreover, there will be lots of opportunities to network with hundreds of other Amazon sellers from different countries and cultures and make new friends and connections to grow your Amazon business.
As an experienced seller, you will get a chance not only to learn the most recent industry strategies and valuable insights from other sessions initiated by the participants but also to get an opportunity to share your experience and tips with other attendees.
If you are just starting out - you will love this event as you will have lots of opportunities to talk to other advanced sellers and learn about their strategies first hand.
For Amazon service providers and agencies
Different service providers specialize in specific areas useful for the seller community. During the Orange Klik Barcamp, Amazon experts will have an opportunity to offer their presentations and mastermind-type sessions addressing the topics that are relevant to you.
Why the Networking day?
On June 9th (Thursday), 1 day before the Barcamp event, you will get a chance to spend the whole day with other sellers and Amazon experts.
During any physical event, the biggest learnings and exchange of Amazon business secrets happen during the informal activities.
That's why we offer you to spend the whole day full of experiences with the group of sellers and Amazon experts. It's an excellent opportunity to make friends before the main Barcamp event on June 10th (Friday) and strengthen the bond with fellow Amazon entrepreneurs.
What is planned during the Networking Day?
The Networking Day starts at 9 am and ends at 5 pm. You will experience 3 core parts during this day:
MORNING

. You will take part in the boat trip with a nice scenery of Lisbon. Lots of opportunities to network and get to know each other.

LUNCH

. We will have lunch at a traditional Portuguese cuisine restaurant. Relaxed atmosphere to rest, chat with your new fellows and enjoy traditional local meals (special dietary requirements can be addressed).

AFTERNOON

. We will visit one of the Lisbon's escape rooms where we will have to solve puzzles as a group. That will bond us together even stronger.

EVENING

. If you hold "Amazon Sellers" ticket you will be invited to attend the VIP Dinner

(

*** SOLD OUT ***

) on Thursday (June 9th) at 19:00.
Due to the nature of the Barcamp concept, there are no pre-defined speakers. Everyone at the event will be able to pitch their topic, presentation or a theme for the discussion. In other words, anyone can be a "speaker" during the Barcamp day.
Even though we don't have official speaker list, among the attendees you will have a chance to meet these familiar experts and thought leaders of the industry:
More to be added as soon as we get confirmations...
You have an option to join the Barcamp Day only or choose to network with other sellers one day before and create strong connections and partnerships by participating in the Networking Day.
Here is a quick overview of what you can experience during the June 9-10, 2022:
NETWORKING DAY
Day 1 - June 9th (Thursday)
Participating in the activities with other Amazon sellers and experts. Experiencing a true bond as a like-minded group. A 'family' feeling. From 10am to 5pm.
VIP DINNER
Day 1 - June 9th - evening at 19:00
All sellers attending the event are invited to the VIP Dinner a day before. It is included in the "Amazon Sellers" ticket. The dinner is only for sellers & sponsors of the event.
Barcamp Day
Day 2 - June 10th (Friday)
Attending sessions in multiple break-out rooms, which are created by the attendees of the Barcamp.
VIP DINNER - sellers & sponsors only
evening of June 9th (a day before the Barcamp)

NETWORKING DAY SOLD OUT
June 9th (a day before the Barcamp)

If you are interested to join Networking Day - write to us at barcamp@orangeklik.com to see if we've got another spot free.
For sellers & sponsors only. Takes place a day before the Barcamp, on June 9th
---
June 9th (a day before the Barcamp)
---
June 9th (a day before the Barcamp)
Tickets are sold via the Eventbrite platform.
The prices you see on this page include 23% Portuguese VAT.
Eventbrite processing fees are not included.
Where does the event take place?
June 9th

, Thursday

- Activities and Experiences around Lisbon
During this day, we will be traveling to different locations in Lisbon and socializing while having fun activities as a team.
---
June 10th

, Friday
- Barcamp day
The Barcamp event on June 10th (Friday) will take place in Coletivo 284 - an artistic 550 m2 space that we expect will inspire the creativity and innovation inside the attendees of the Barcamp.
Need directions? Find it on Google Maps here.
---
About Lisbon - the capital of Portugal
Lisbon known as the city of seven hills, is also home to the most stunning views in Europe. It has a strong international reputation as an European destination city that has it all.
It offers a delightful melting pot of culture, cuisine, arts, and family-like hospitality that welcomes new visitors every year. You will enjoy great weather there all year round as summers are sunny and winters are mild.
This cosmopolitan city effortlessly blends various state-of-the-art infrastructures while maintaining an initiative to have a sustainable environment and to preserve the heritage that keeps the city with its vibrant charm. Don't miss that chance to experience taking in some new practical and Amazon-technical know-hows while taking a moment to see the sites around Lisbon.
What Attendees Are Saying About Our Events?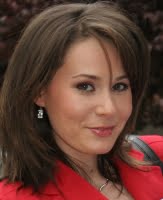 Viorica Ilia
Amazon Seller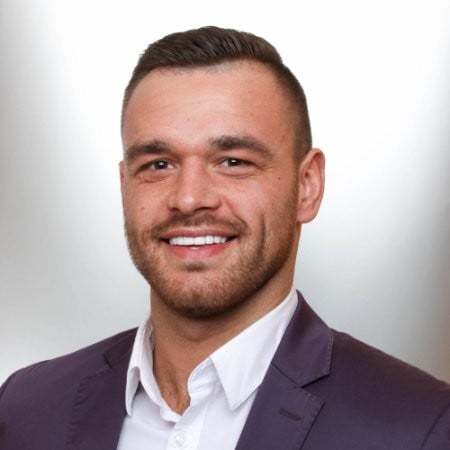 Elvijs Trankalis
Head Of Sales Europe at WAPI OÜ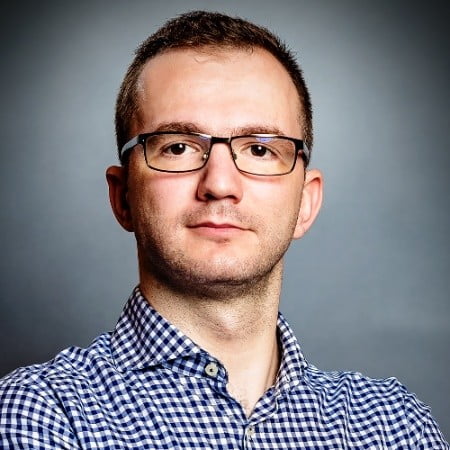 Georgian Preda
Owner / Trainer at AMZ Academy RO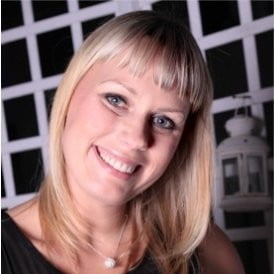 Malgorzata (Maggie) Kaszkur
Owner at Global Sellers
Orange Klik started organizing virtual summits for Amazon private label FBA sellers in 2016 to help Amazon business owners to capitalize on the thriving North American and European e-commerce marketplaces. Since 2019, the Orange Klik team organized 5 in-person conferences in 4 different countries: European Seller Conference in Prague, PPC Congress in Amsterdam and Seller Fest events for local seller communities in Israel and Lithuania.
Dragonflip is one of the market-leading e-commerce M&A consultancy companies. They help sellers maximize their business's value and get the best deal terms.
They are the leading European M&A firm for e-commerce companies and D2C brands. Since 2017, their mission has been to successfully connect buyers and sellers and create win/win situations.
Hotel - Partners
Few hotels located within the walking distance from the Barcamp Day venue (where we will meet on June 10th) provided discounts for our group. Here is a list of current offers:
Topics will vary from Amazon advertising and selling internationally to exiting FBA businesses, product listing optimization and much more.
Also, if you don't like the talk you're in, use the "rule of two feet" to get up and go to a different talk.
Of course! We encourage anyone interested in speaking to pitch their topic during the 1st hour of the Barcamp event on June 10th.
Make sure the talk you will offer will address current challenges of Amazon sellers. In this way, you will get much more attendees to listen to what you have to share.
Also, keep in mind that most people are there to listen, learn and discuss in sessions and don't necessarily lead a session.
Yes, we are planning to agree with one of the evening venues in Lisbon to provide space for our group to continue networking in the informal environment.
We will comply with all the Covid-19-related requirements set by the Portuguese authorities for the date when the Orange Klik Barcamp event takes place (June 10th). At the moment these rules are constantly changing and we cannot yet tell what we will require from attendees.
Up-to-date Covid-19-related requirements can be found on this page.